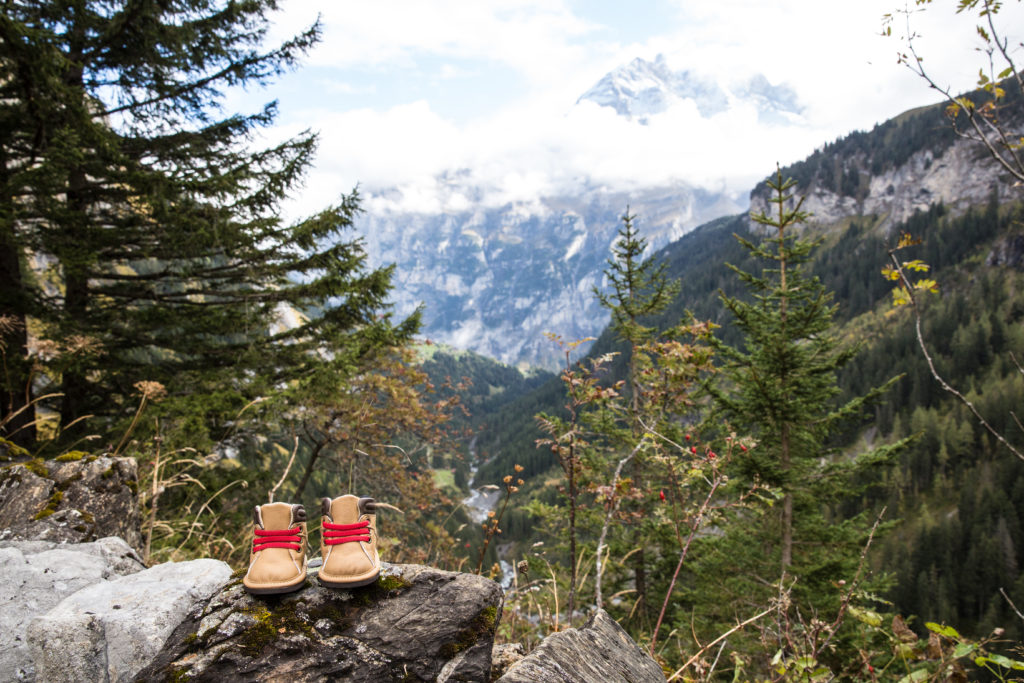 WORDS BY M.DEERMOUNT, PHOTOS BY N.JEBSON
intro to switzerland
Switzerland is a country of amazing natural beauty, with cities that seem sterile compared to their European counterparts, and a fierce independence that gives it an exotic mystique.  It has a well deserved reputation as a clean country with efficient trains, good chocolate, cows with bells and holey cheese. Zurich, Bern and Switzerland's other cities are certainly not associated with high culture, cuisine, or history. To be fair though it's hard to show off your culture when your neighbors are Italy, Germany, Austria, and France. And yet there is still an undeniable aura of mystique here. Think secret Swiss bank accounts, mountain chalets accessible only on skis, and that whole neutrality thing that keeps Switzerland from joining the E.U. and NATO. They didn't even join the UN until 2002. Switzerland is made up of a number of cantons, similar to our states. The capital, Bern, is about as low-key as a national capital could can be.  Depending on which canton you're in chances are you'll notice a heavy influence of either French, Italian, or German. In some regions you won't even realize you've crossed the border.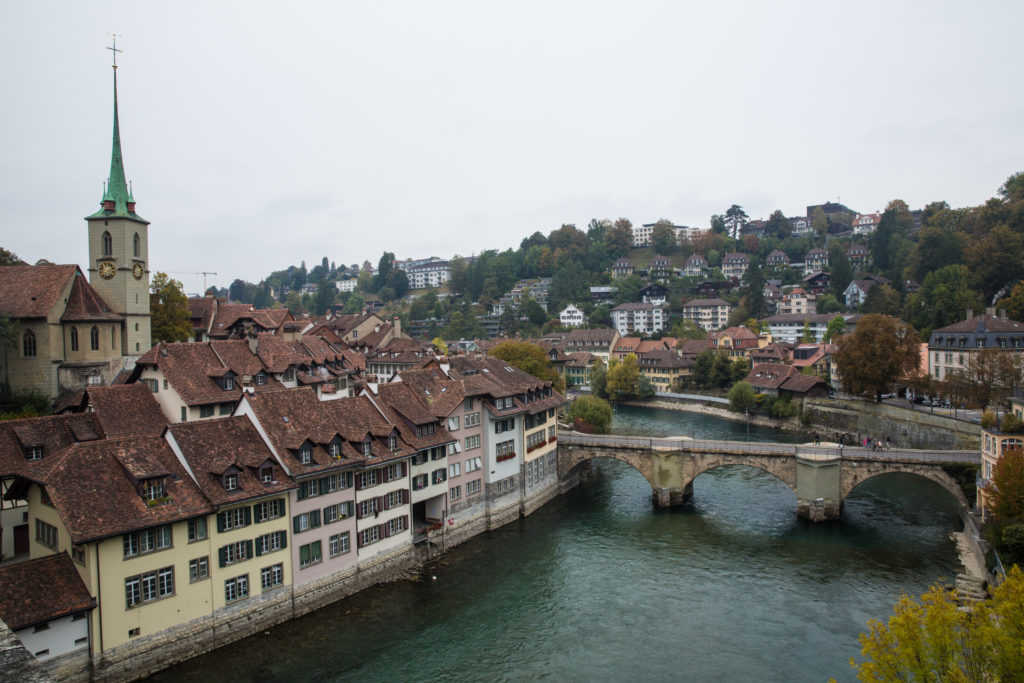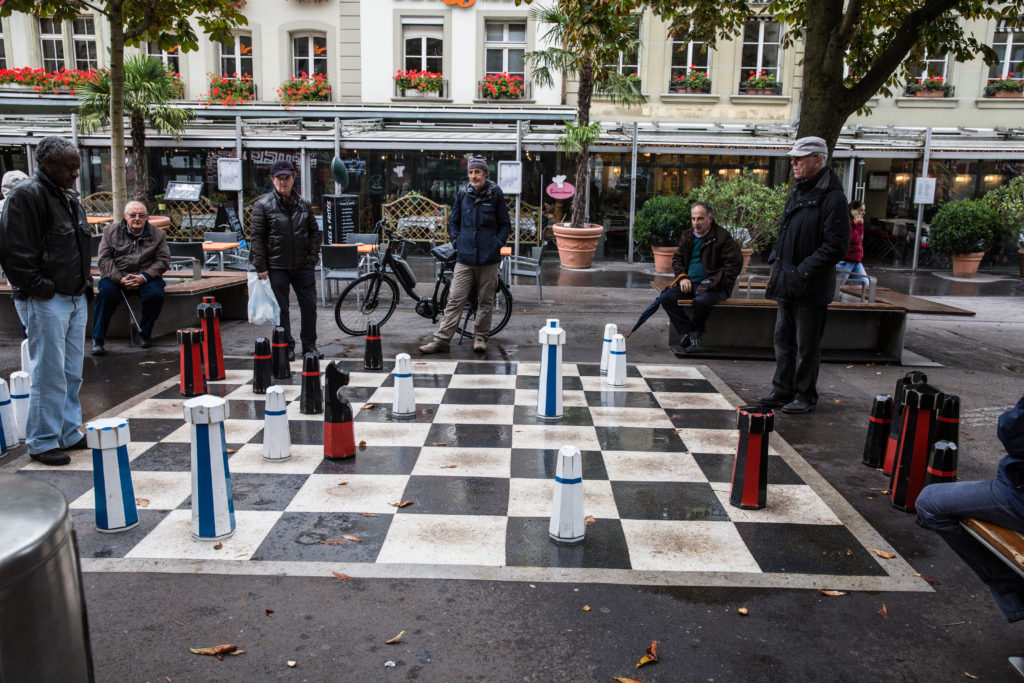 Of course the star attraction of Switzerland is its mountains. Whether you're skiing, hiking, or just riding the gondolas from peak to peak a visit to the Swiss Alps is a passport stamp you'll surely remember forever.
our travel video
Where we went
When we went
We went in mid-October. It was perfect hiking weather.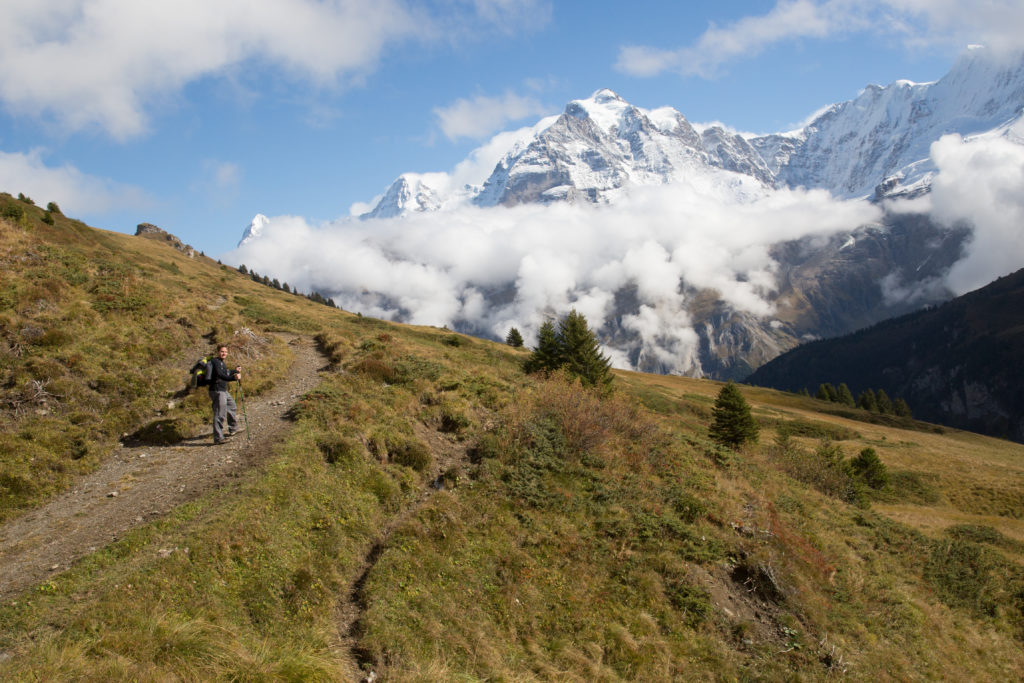 Accessibility
Direct flights to Zurich are relatively easy to find. If you're flying into Zurich airport you can connect to any of the alpine regions within a couple hours via the amazingly efficient and reliable Swiss transit system.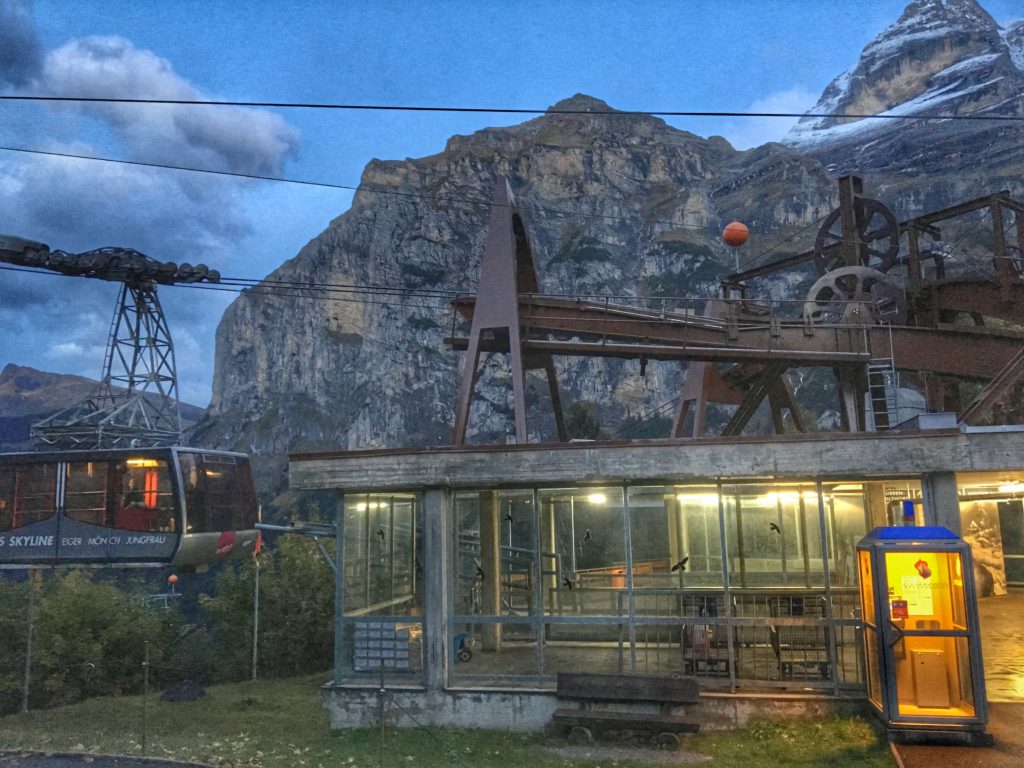 What we did
We went to the Berner Oberland and went hiking. There are numerous areas to hike (or ski during the winter). The Berner Oberland has a little bit of everything, including Nikki's favorite place in all of Europe — Gimmelwald.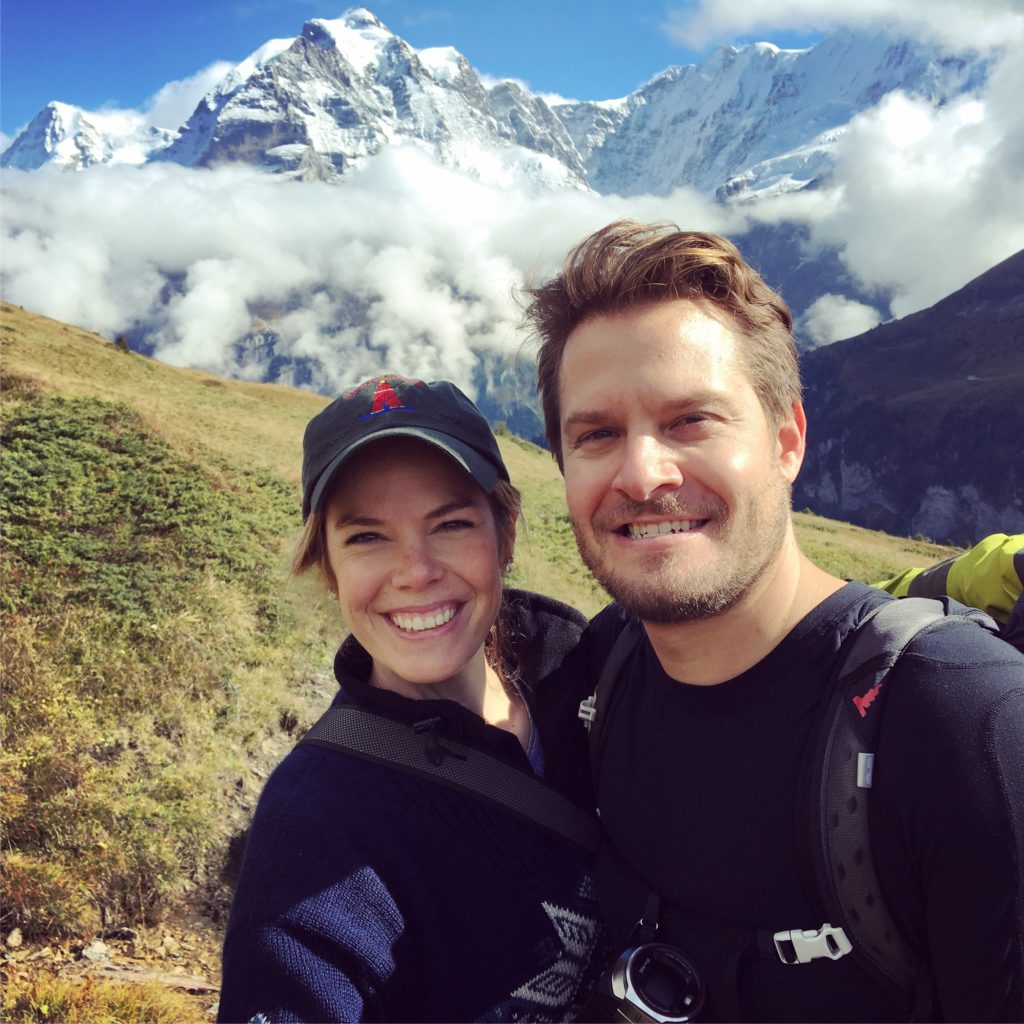 Gimmelwald is a little village perched on the edge of a cliff high in the Alps. It is truly a fairytale setting come to life. It is only accessible by cable car, cog wheel train, or foot. There are two types of structures in town: wooden houses and wooden barns. There are three types of residents: people, goats, and lots of cows.  To believe this place is real you must visit for yourself.  Off-season is a great time to visit (late spring or fall).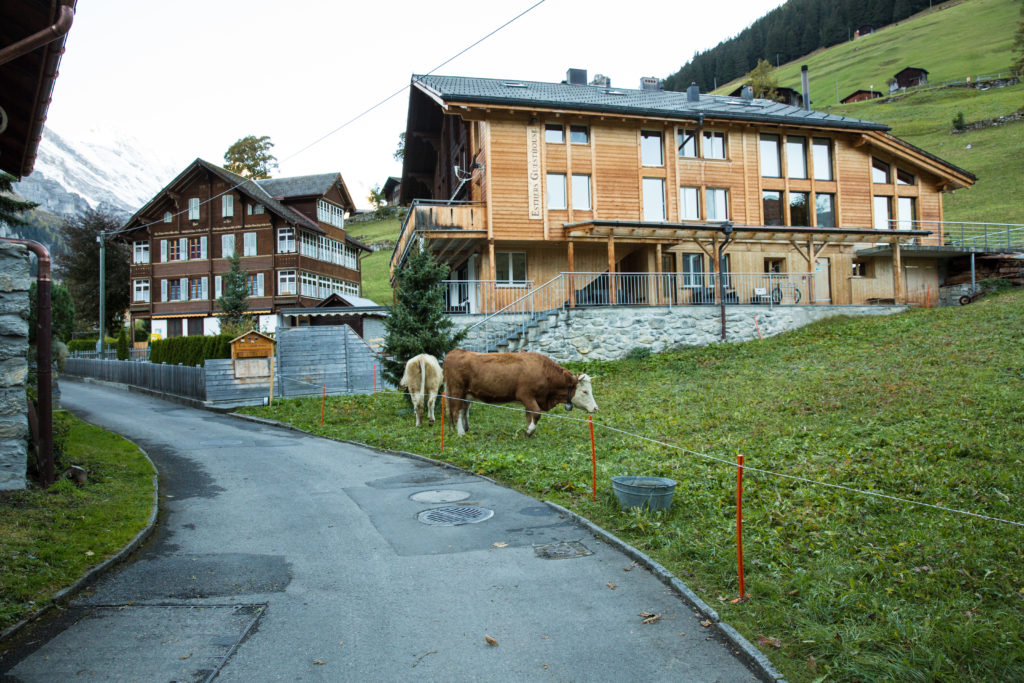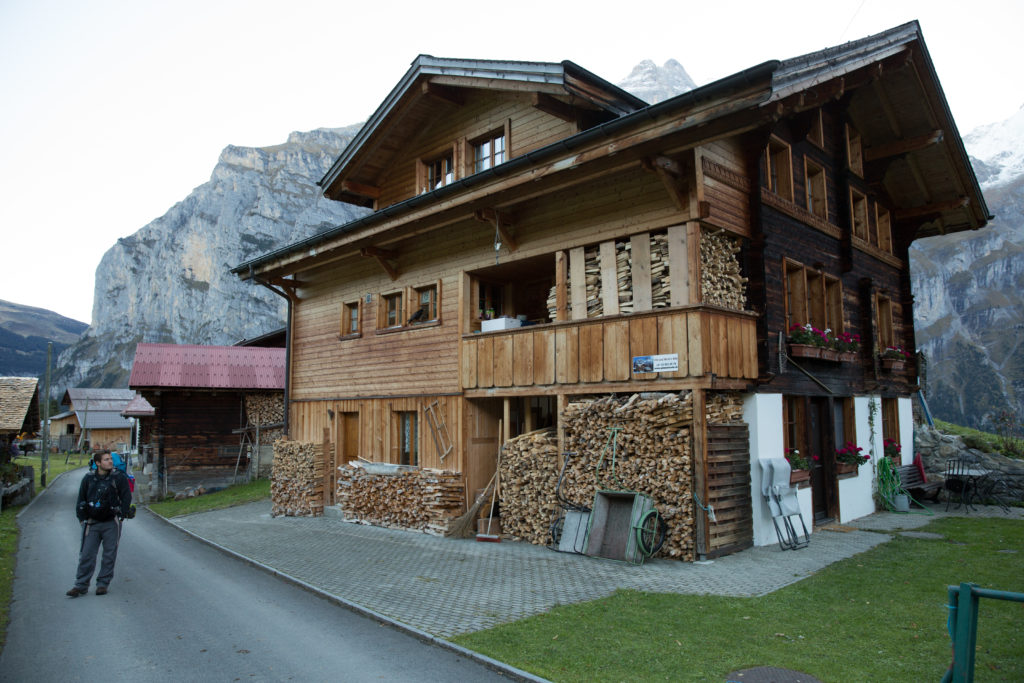 Most of Gimmelwald's residents are farmers. They are subsidized by the government and they move their cows up or down the mountain depending on the season. Some of the residents have turned their humble wooden homes into B&Bs or hostels. We stayed at Olle and Marie's B&B, considered to be among the finest rooms in town, our "apartment" was their basement. It had a little kitchen area, a private bathroom, and a view that will make you reevaluate your urban life.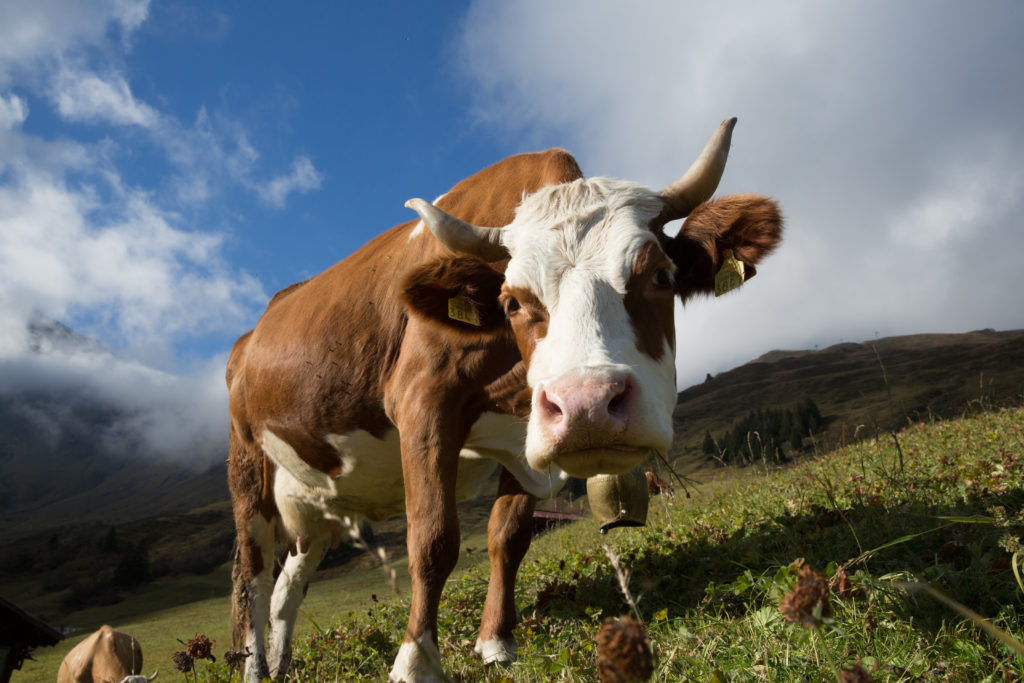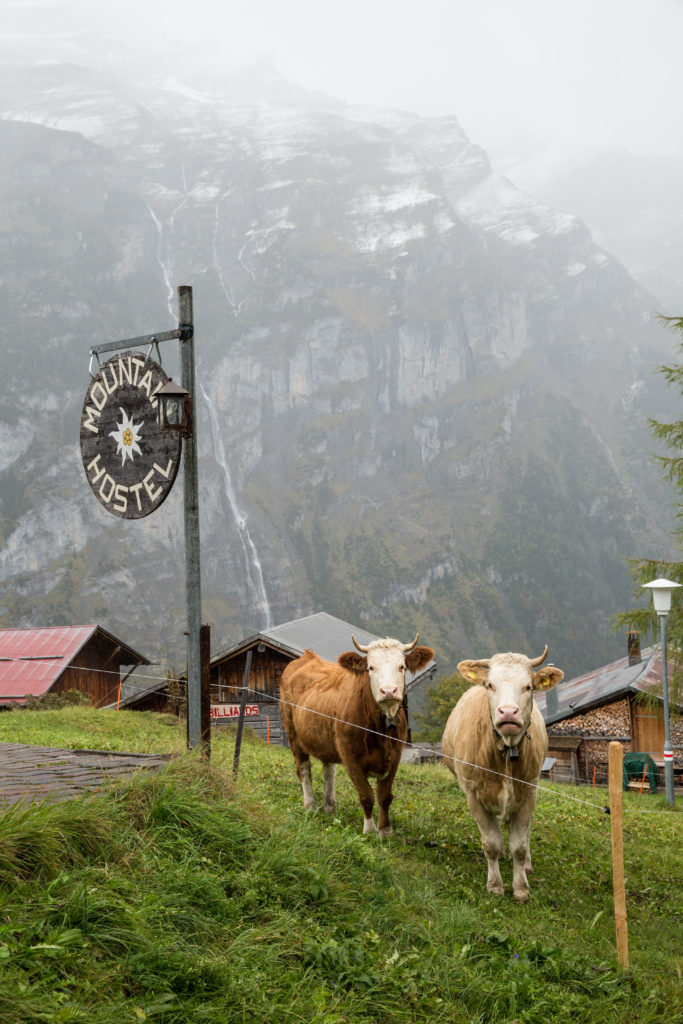 There are a couple of hostels and pensions in town that also serve food. These are the only places to eat. After dinner tourists gather around the one of the two bars to share stories of the day's hike. Up the mountain from Gimmelwald, about a 30 minute walk or 5 minute cable car ride, is the larger town of Murren. Still car free and quaint by anyone's standards, Murren is a metropolis compared to Gimmelwald. There are actual hotels here and restaurants with regular hours. If Gimmelwald seems a little too quaint…maybe you don't like having goats outside your door? Or you'd prefer an actual hotel, stay in Murren. We ate dinner in Murren every night.
Itinerary
We did the Alps in a long weekend from New York. It was glorious and totally worth it. More time, as always, would have been gladly accepted.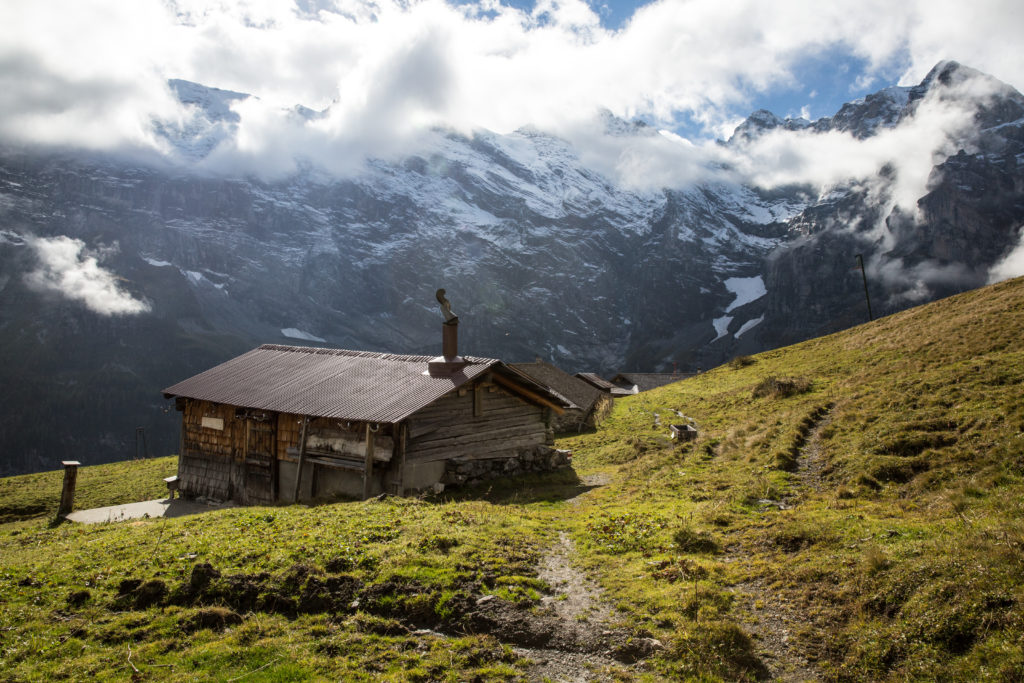 Day 1: We took a direct flight from NYC to Zurich. We had pre-purchased Swiss Travel Passes which is an absolute must. Buy them before you leave and print them at home. Zurich's airport is as efficient as any and arrival is really easy. In the bottom level of the airport you'll find trains waiting to zip you all over Switzerland and Europe. In just over an hour we arrived in Bern.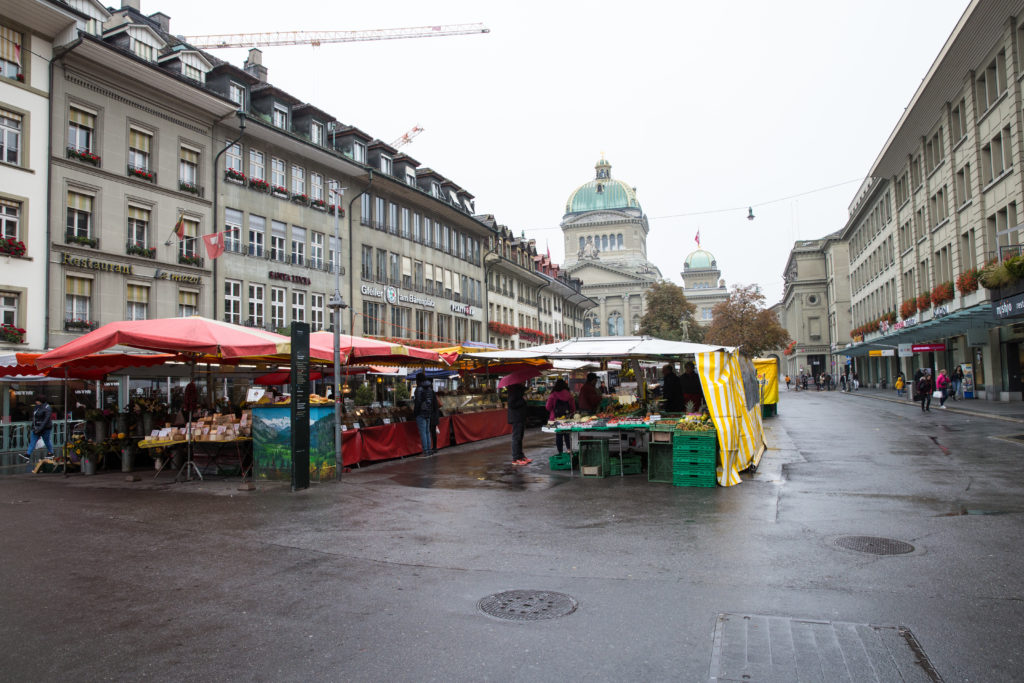 Bern is the capital city of Switzerland and makes for a welcoming introduction to Switzerland and a good place to stop for lunch before you embark on your longer trip to the Alps. The city feels small, not at all like the capital of what is a fairly important country.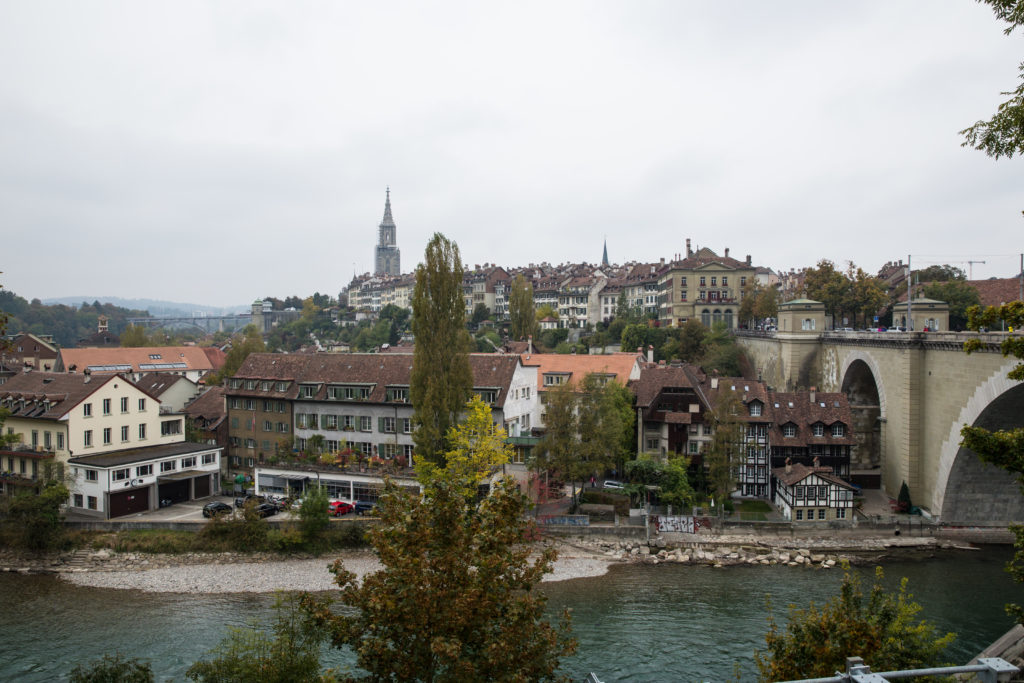 Bern is set rather dramatically on a bend in the Aare river. High above the river to be exact. From the massive and multi-level modern train station you can you walk 20 minutes across the city, through the old town, and visit the city's two famous bears who reside in a park across the river. We did the walk in reverse. We took a cab from the train station to the bears, had lunch at a brewery in an old train depot next to the bears, then strolled back through town.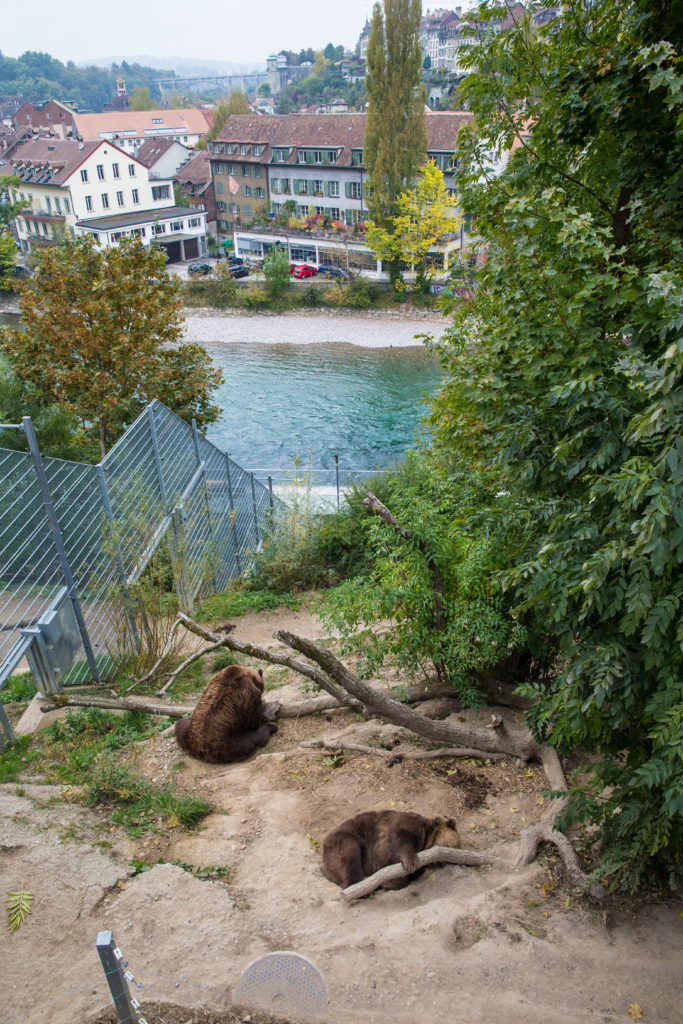 Bears are the symbol of Bern and they appear on everything from mugs to magnets to flags to baby onesies. The bears are a must-see.
Once you've seen the bears, had lunch, and strolled past the old town's clock, it's best you leave Bern for greener pastures…which in this case are actual greener pastures.
It took us about 2.5 hours from Bern to Gimmelwald and it involved a train to Interlaken, a local smaller train to the Laurterbrunnen Valley, a cog wheel train up a mountain, then a 30 minute hike down from Murren to the most spectacular little town this side of heaven….Gimmelwald. (You can also take a bus and then cable car from Lauternbrunnen if you don't want to hike…but what fun is that??)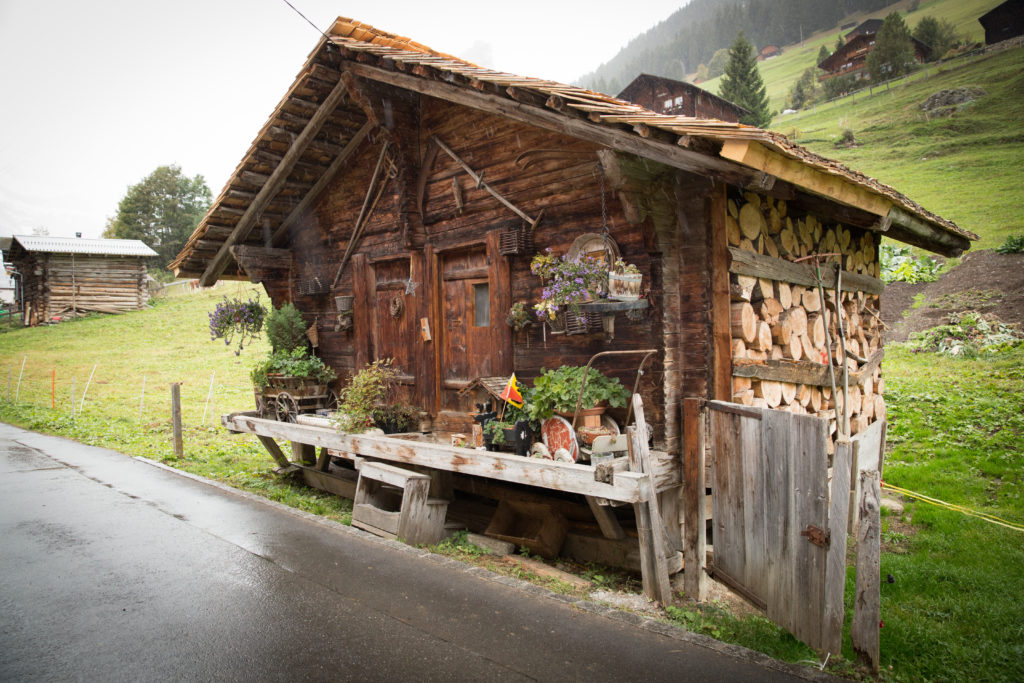 Day 2: The weather up here is highly unpredictable. The locals say if you don't like it just wait five minutes and it will change. More rational advice might be to dress in layers and prepare for rain.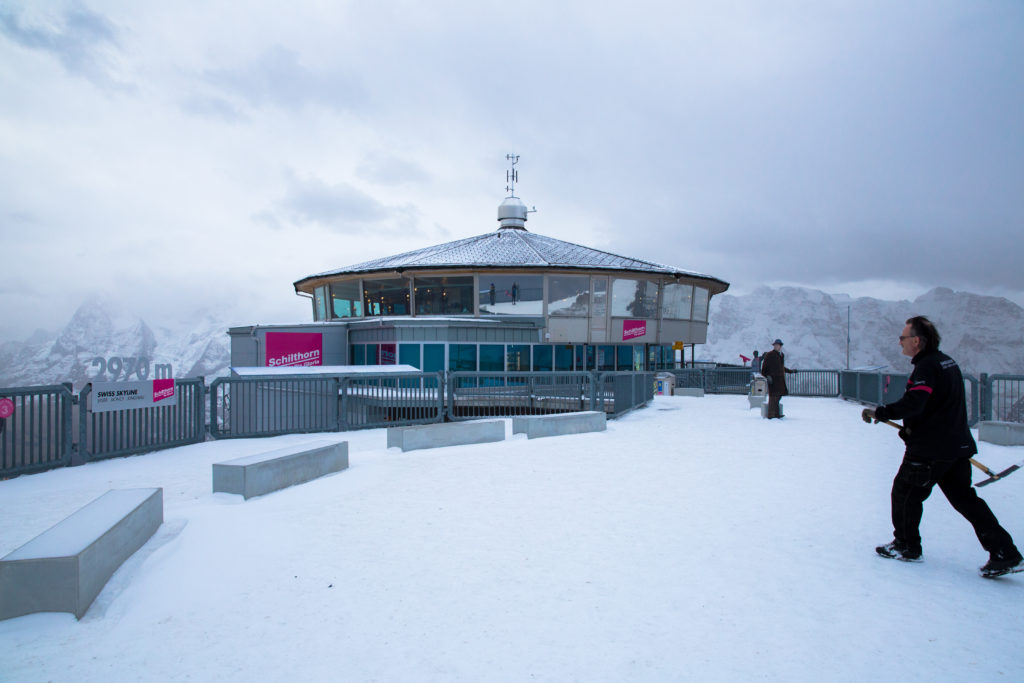 Our first morning in Gimmelwald was clear so we decided to go to the Schilthorn, which at almost 3000 meters and is one of the highest peaks in Switzerland. From Murren it takes several gondolas and about 30 minutes to get there. The top has a revolving restaurant that was built when the James Bond movie, In Her Majesty's Secret Service, was filmed here. On a clear day you'll have great views across the Alps including the nearby Jungfrau, Monch, and Eiger mountains.
Get here early as the tourist hordes begin arriving around 9am.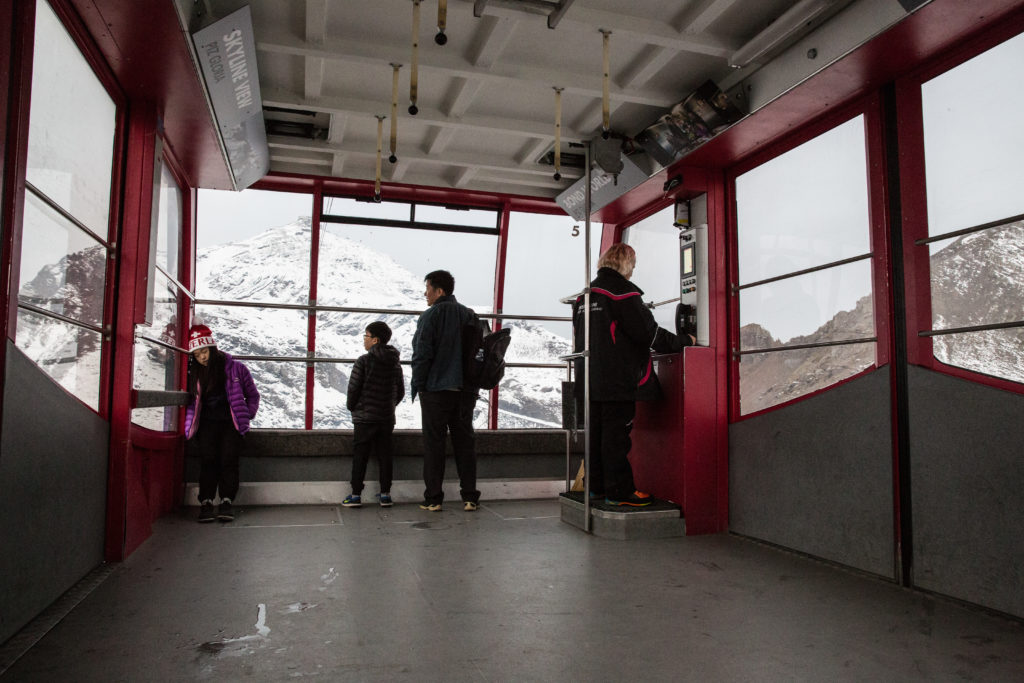 The cable car from Murren to the top of the Schilthorn is not covered by the Swiss Travel Pass. The cable car from Gimmelwald to Murren is covered. Generally, most of the cable car routes that connect towns are fully covered, but those that connect towns to scenic points like this are not. However, you will get a discount (which can be substantial) from the regular price if you have a Travel Pass. For example, a roundtrip to the Schilthorn from Murren is more than $100 PER PERSON! With a travel pass it's just $40.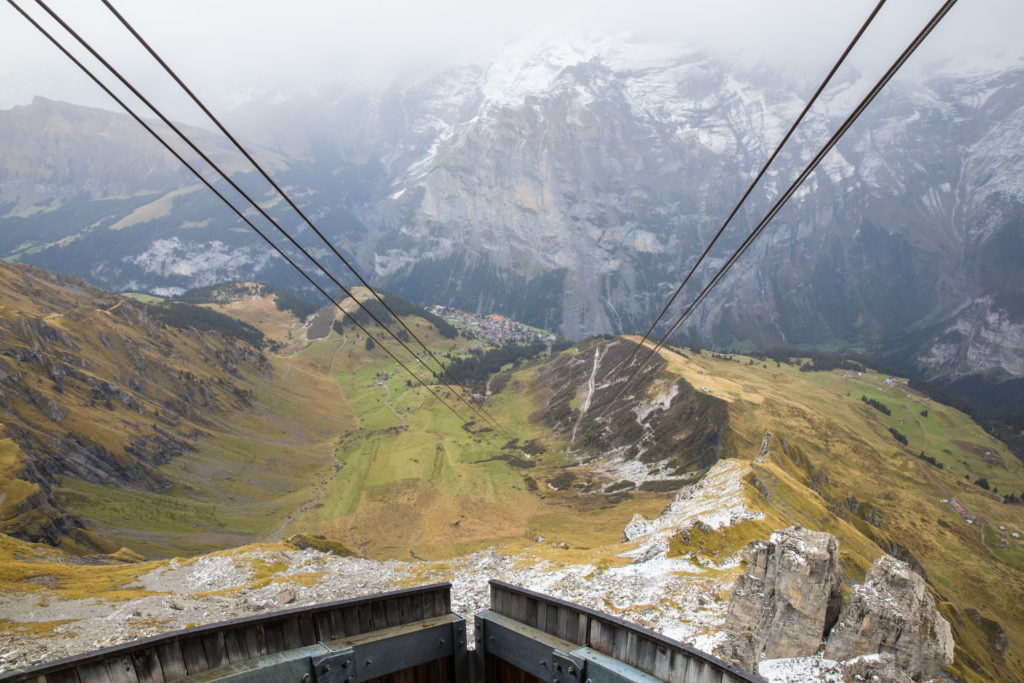 When we left Gimmelwald in the morning it was clear. When we got to the top of the Schilthorn it was snowing lightly. When we started our afternoon hike above Murren it was sunny. When we got back to Gimmelwald in the evening it was raining.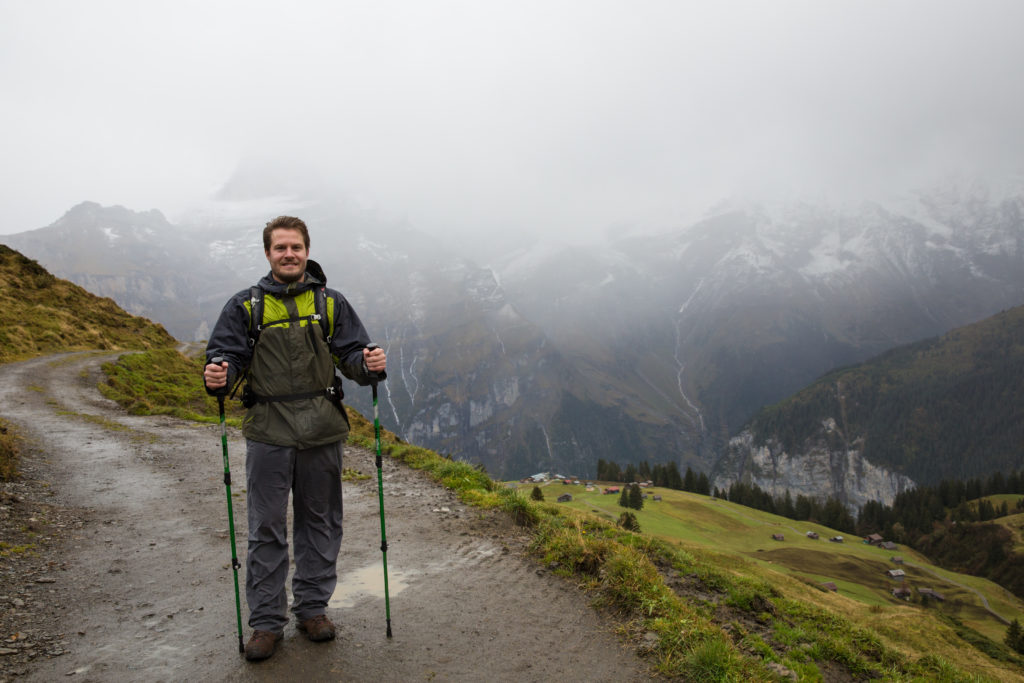 There are so many hiking options in the area. You can, and should, spend weeks exploring all of them. Some of them may be more or less attractive depending on weather. All paths are well marked by sign posts that include distances and approximate walking times. There are no cars but there are cows, cheese huts, and even restaurants and hostels where you can stop for lunch. After consulting with our B&B host, Olle, we decided on the 4 hour North Face Trail hike in the afternoon. To begin we took the cable car up to Murren, walked across town, and took the Allmendhubelbahn cog wheel train straight up the mountain.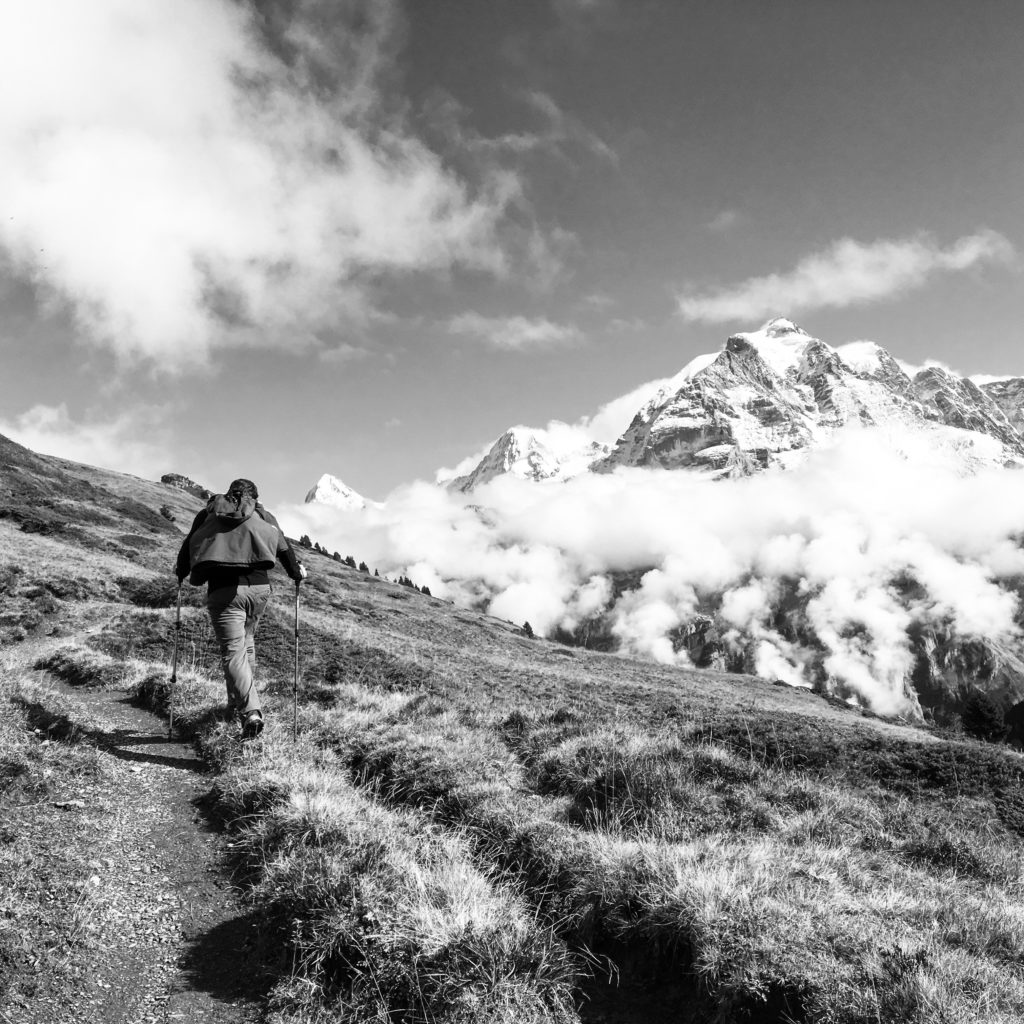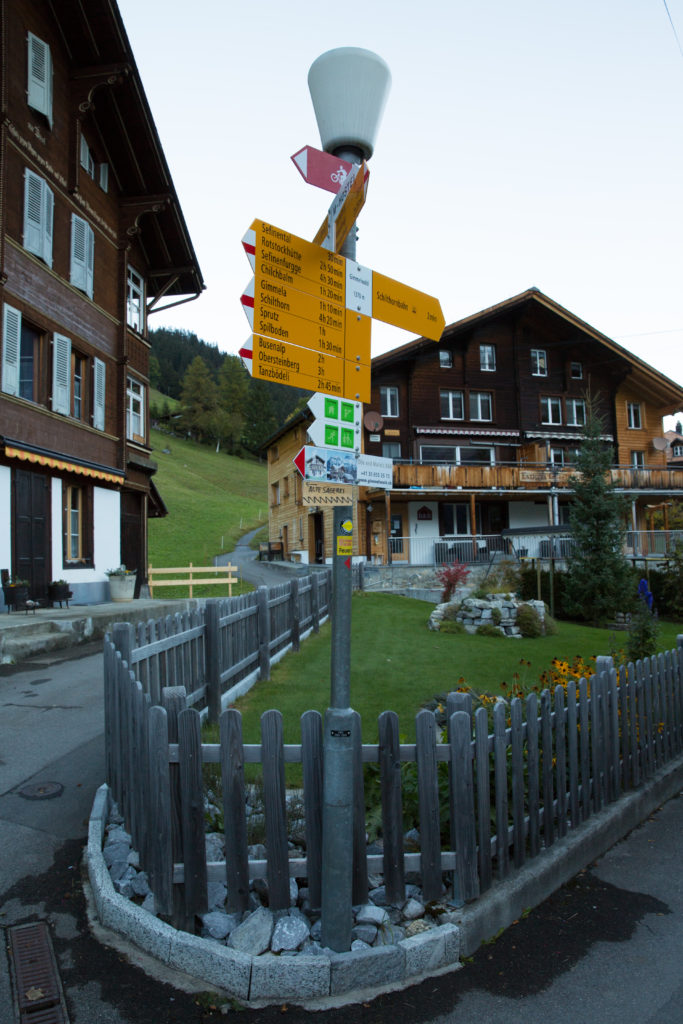 All paths in Switzerland are well marked and, for the most part, easy to follow. The North Face Trail is named such for its great views of the north face of of the Jungfrau, across the valley. The walk winds down through some spectacular high altitude pastures, cheese huts, and little villages. Towards the end you can choose to walk back towards Murren or hike through a thick forested area, under a waterfall (Sprutz), which leads directly back to Gimmelwald.
The afternoon we hiked was rainy and a little chilly. But nothing bad enough that would have stopped us from going.  We definitely recommend bringing hiking poles.
Day 3: Today we went for a long hike, the route was advised by our B&B hosts. We left Gimmelwald and hiked down towards the valley floor. After walking along a snow fed river we started ascending up what is a still-used cow path. Gimmelwald is 1400 meters in altitude and the peak above is 2000 meters.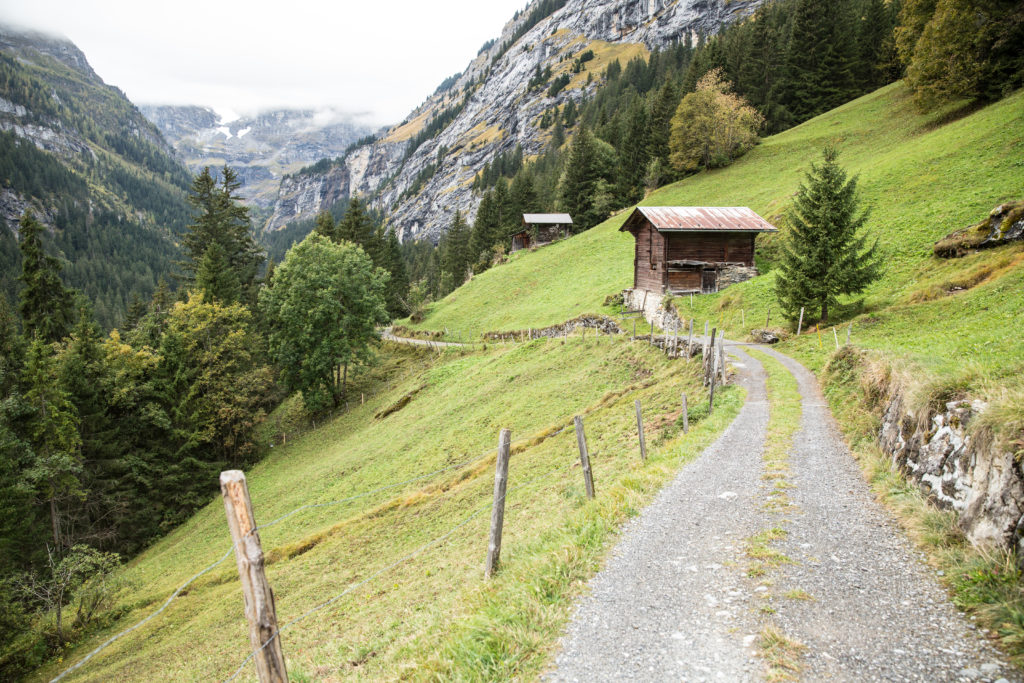 Similar to yesterday there were very few hikers on the trail. From about 10am through 3pm we didn't see a single person.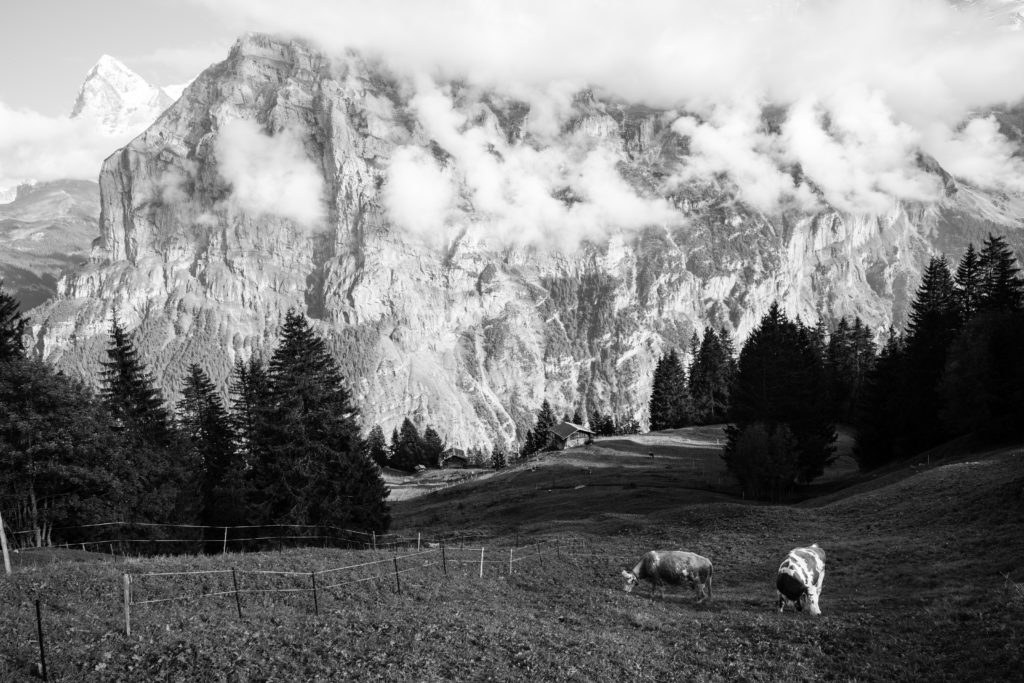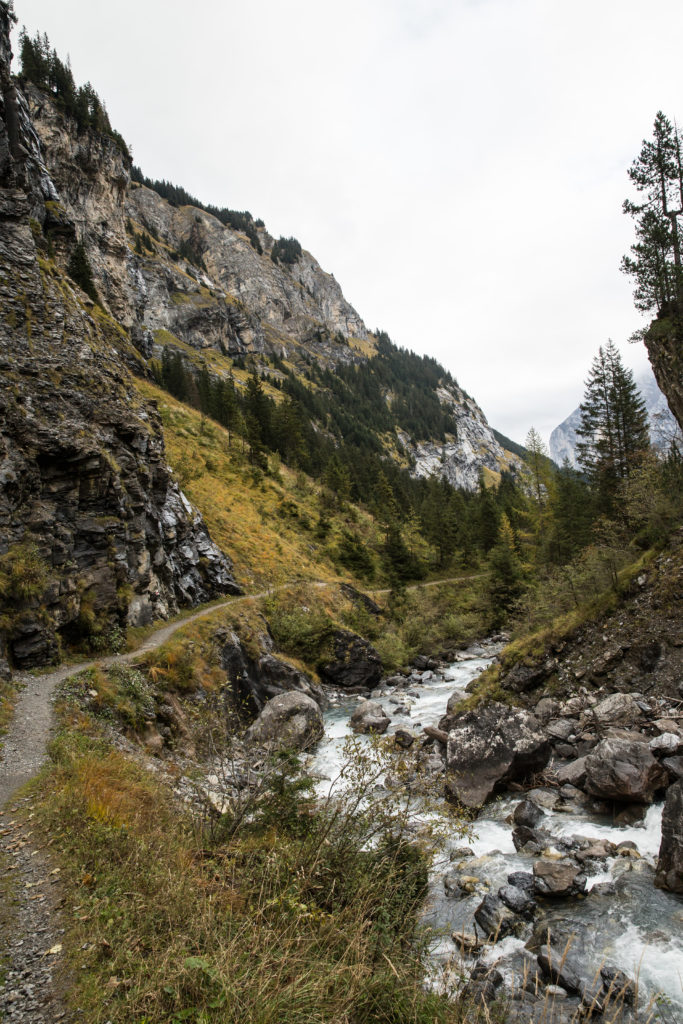 After leaving the riverbed at the valley floor our climb took us directly above Gimmelwald. For hours we alternated between narrow paths in thick woods and open pastures high in the Alps with lonely wooden huts and spectacular views of the villages below.
Once at the summit we stopped for a picnic lunch outside of a high altitude summer barn, which looked only recently vacated.
If there is one travel meal I'll remember forever it was sitting outside that wooden barn, high up in the Alps, eating alpine cheese, without a single person around all the while enjoying the most amazing view.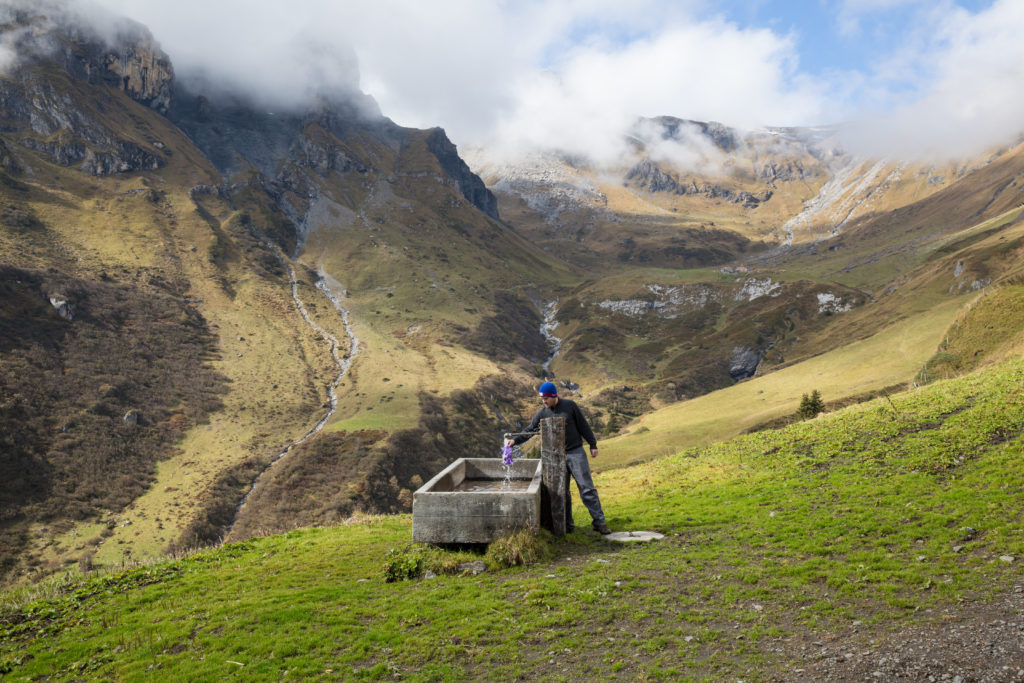 Luckily the weather held up for the entire day and our only concern became too much sun exposure.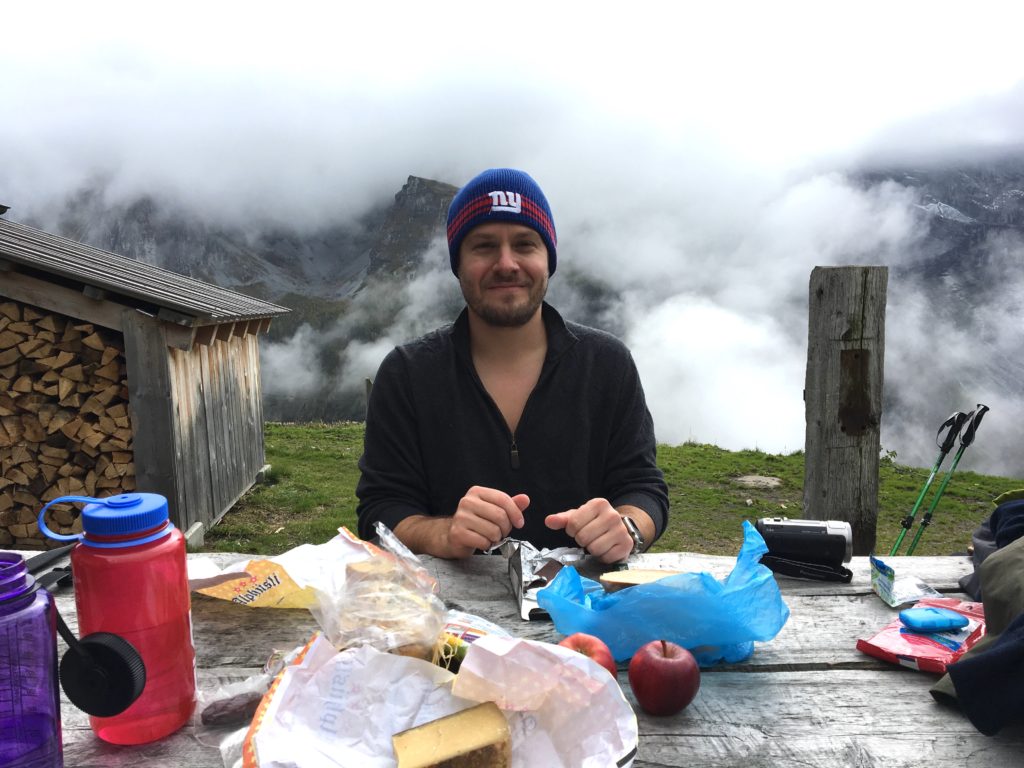 The descent back down to civilization was just as steep as it was coming up, and the views just as incredible. In the hills above Murren we trekked past ski lodges and cow fields before stopping for a beer in the town.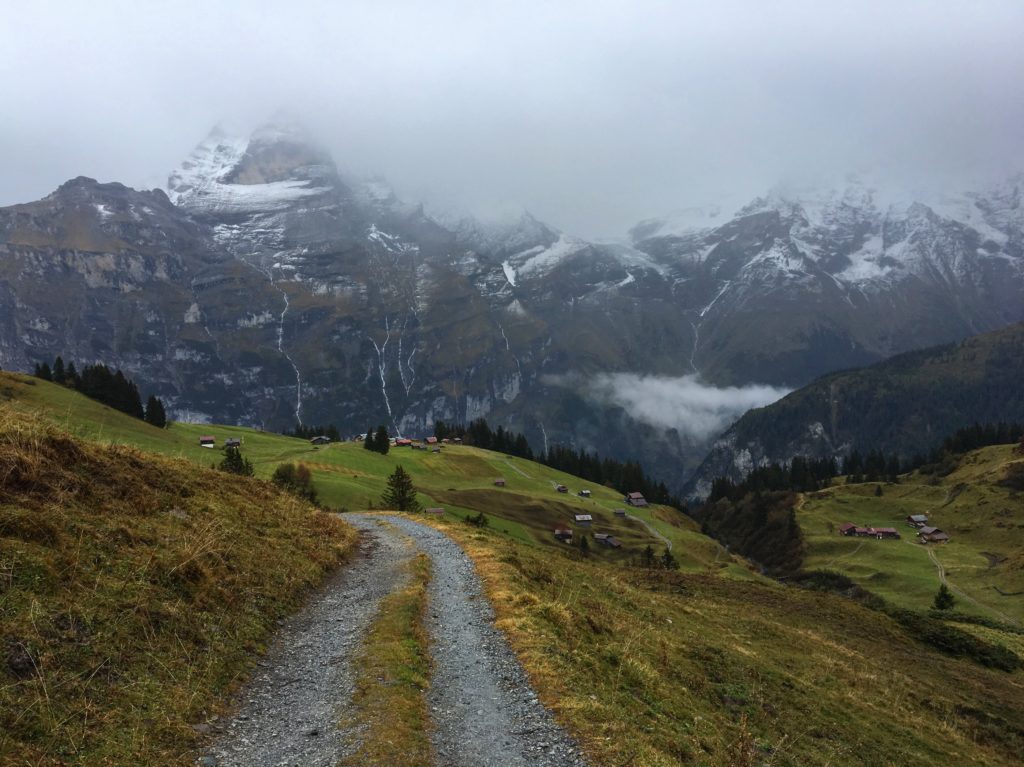 That night there was a full moon that nearly lit up the entire valley. We went into one of the nearby fields to take some moonlight cow photos but got chased away by two curious bovines.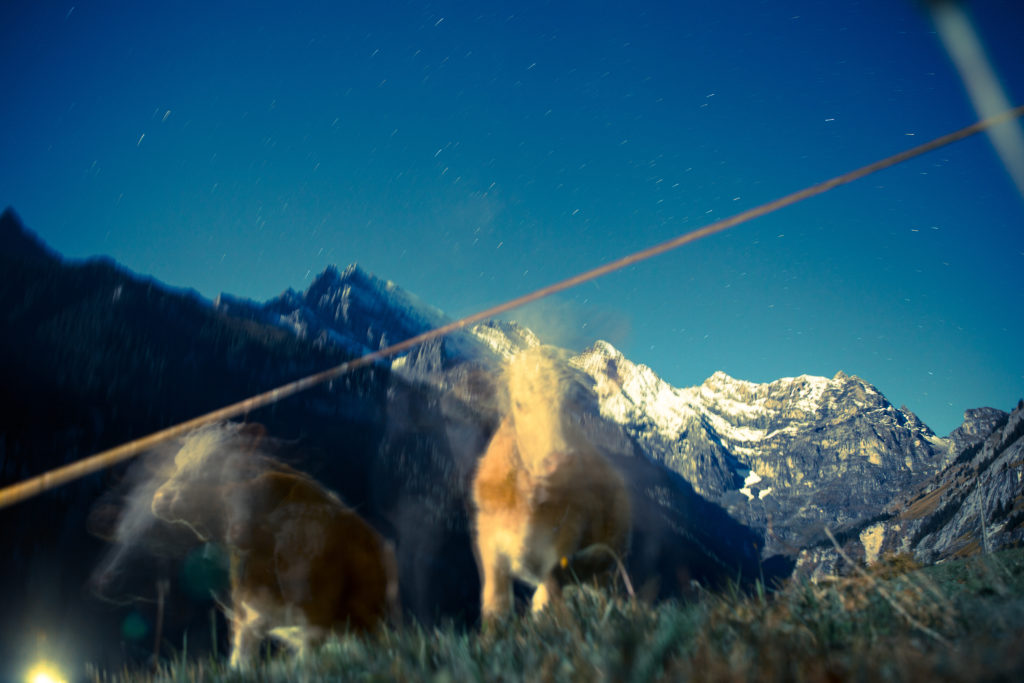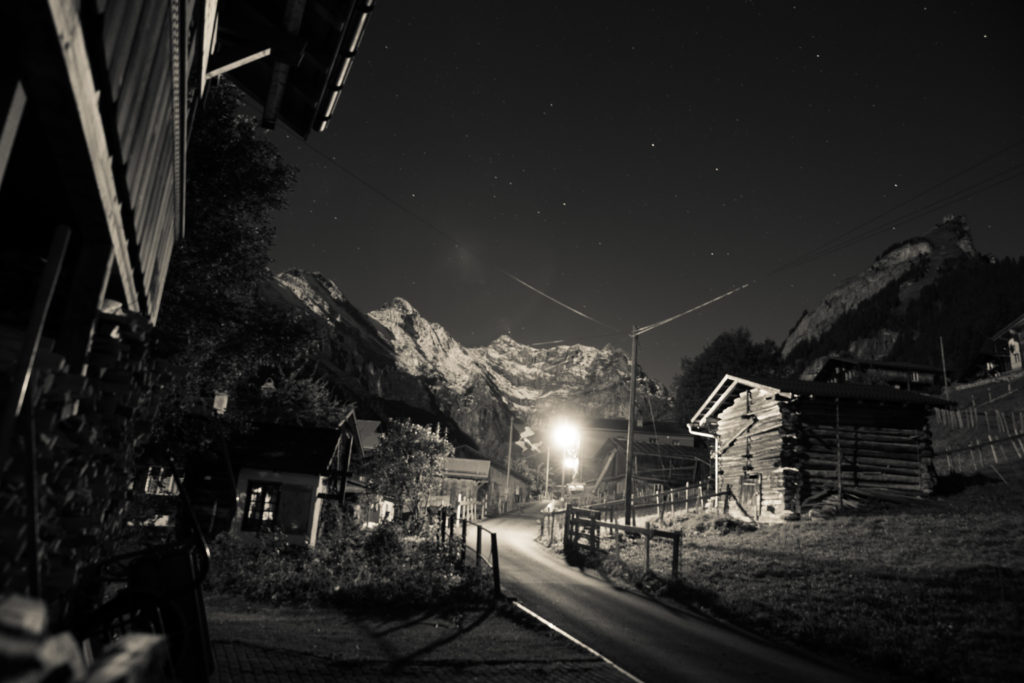 Day 4: If I could go back and do it again I would have spent another day hiking the Alps, but this time we decided to spend our last full day in Zurich. The ride took a few hours (cable car – bus – local train – big train) but we had most of the day to explore Zurich, a sterile but charming and interesting city.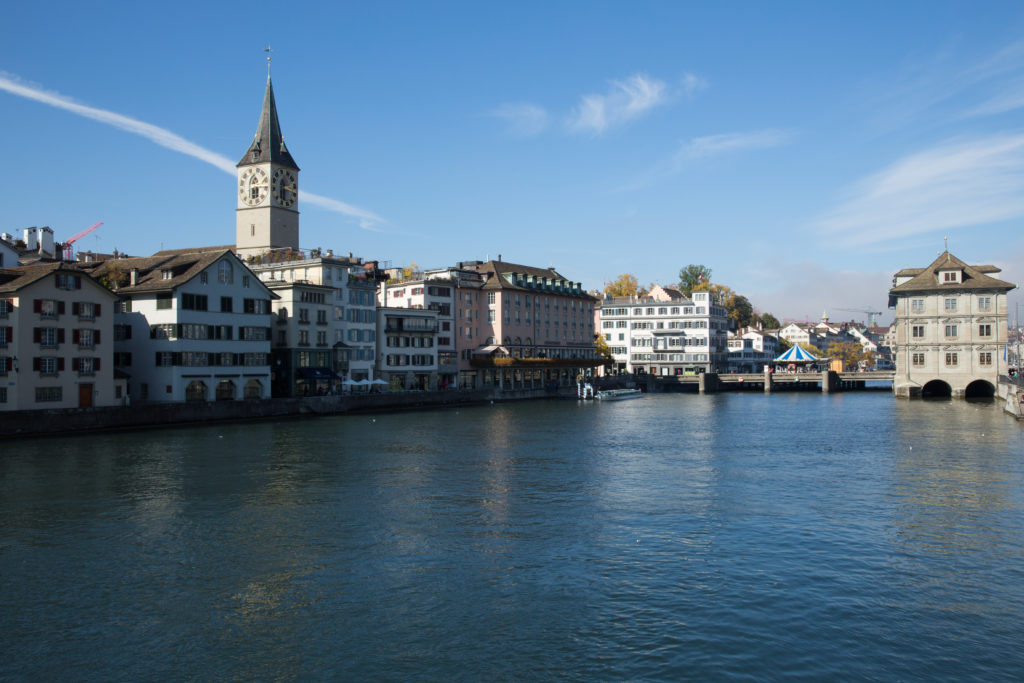 A day (even a half day) is more than enough to see Zurich. A boat ride around the sleepy lake is scenic and gives Zurich a real "livable" vibe. You'll glide by beautiful homes with boat houses, parks, community beaches, and little towns that spill down the hillside and into the lake.
In the city is a clean urban center with reliable trams and pleasant architecture.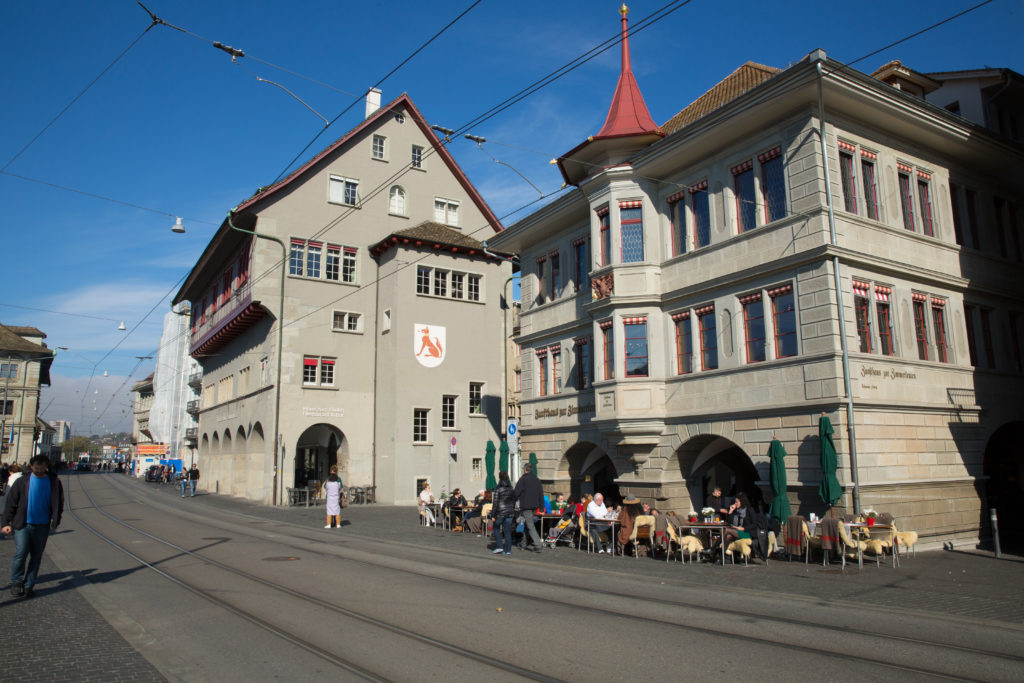 We visited the city's art museum, which is also the National Museum. It was informative if a little bland.
sleeping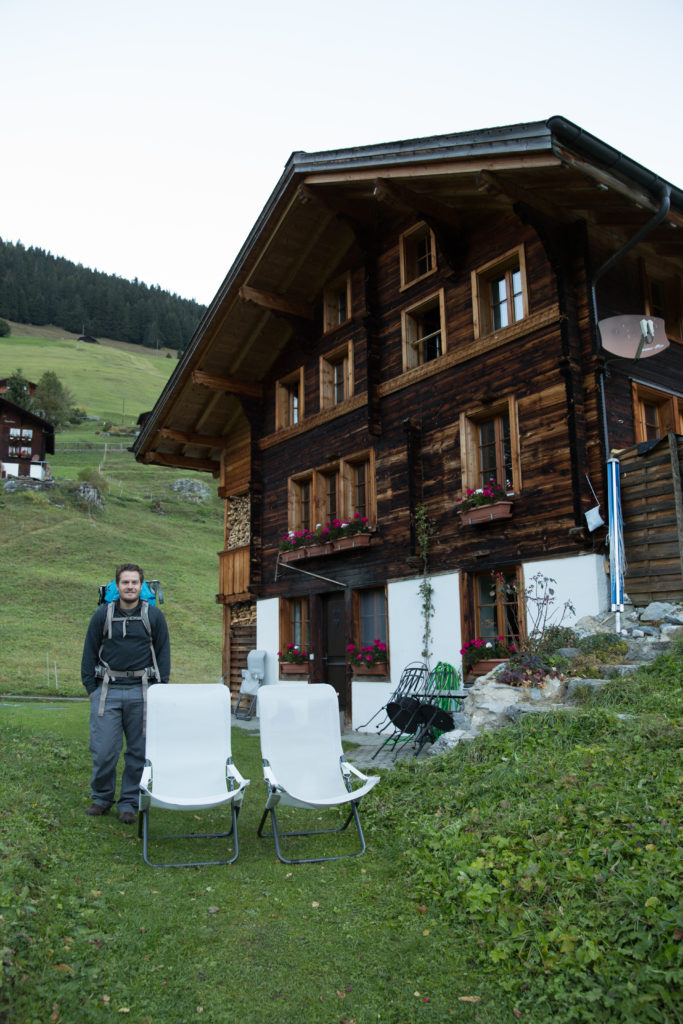 Olle & Maria's Bed and Breakfast – Gimmelwald. A Rick Steves favorite and all around great place to call home away from home. We stayed in the basement apartment and had the optional breakfast in the family's dining room each morning (cheese, salami, eggs, pastries, muesli, etc.).
Hotel du Theater – Zurich. A few short blocks from the train station makes it a great place to stay if you need overnight lodging before a morning airline departure.
dining
Altes Tramdepot Brewery – Bern. We had lunch and beer here before walking through the small city of Bern.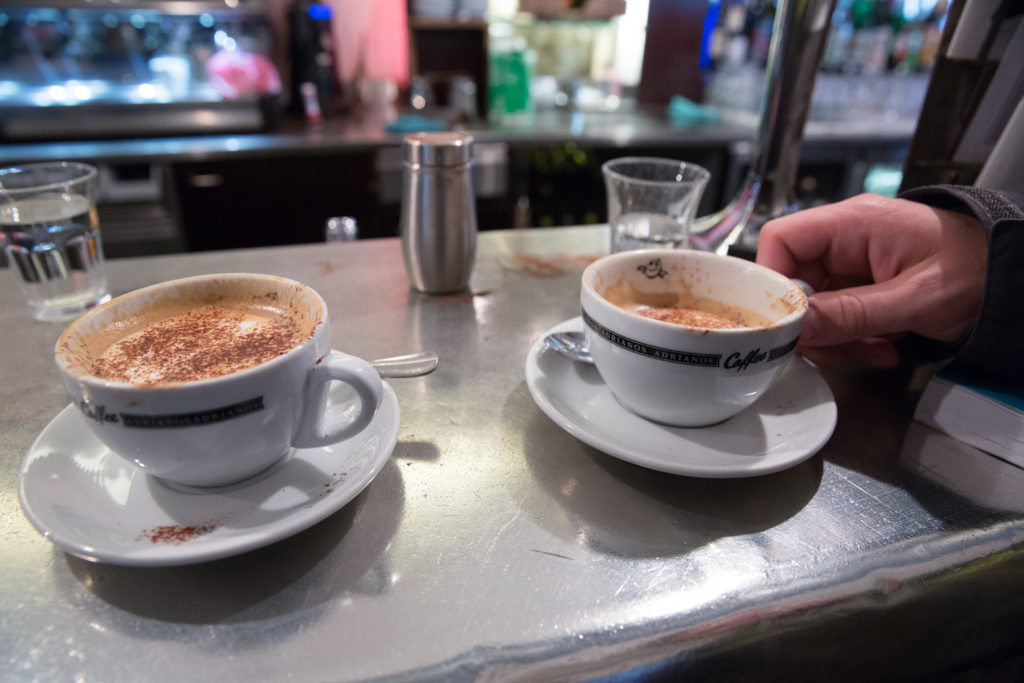 Adrianos Cafe – Bern. A nice spot to grab a delicious cappuccino .
Outdoor market – Bern.  We picked up some salami and selection of alpine cheese for our upcoming hikes.
La Grotte at Hotel Blumenthal – Murren. Cozy "high-end" restaurant serving traditional Swiss cuisine; a perfect place to get fondue.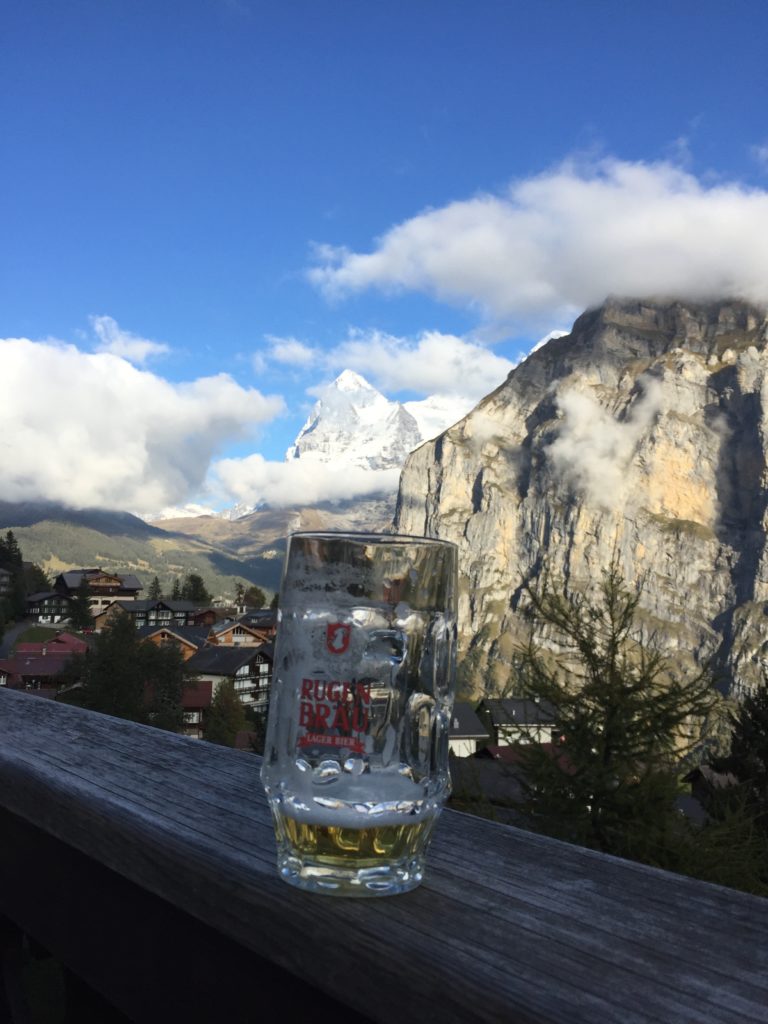 Sun Terrace at Hotel Alpenruh – Murren. We grabbed beer and took in the views from the terrace after our long hike.
Restaurant Stagerstuebli – Murren. Traditional Swiss cuisine with views of the Jungfrau.
Portrait at Hotel Edelweiss – Murren. Family run hotel and restaurant with nice views of the Jungfrau.  They serve a few delicious types of grilled/hot plate meat dishes.
Swiss Chuchi – Zurich. Popular restaurant on Niederdorfstrasse serving fondue. Reservation recommended.
Zeughauskeller – Zurich. Swiss beer hall in a former armory serving hearty meat dishes. Busy with tourists and local businessmen.