Intro to London
London is truly one of the world's great cities. It's a major world financial hub, a major transportation hub, a media center, the former capital of a once mighty empire, the current capital of a still mighty country, and the home of the British monarch.
The history of London (and England) can fill a book. And it does. Volumes actually. But all you really need to know is that London has been a city since Roman times in the first century and it's been home to English kings since the ninth century. In the mid 19th century, after stopping Napoleon, "Britannia ruled the waves" and England established an all power international colonial empire. London was its capital and the richest city on earth. While the sun was never supposed to set on that jolly ole empire the twentieth century was not kind. Victorious but wounded in World War II, England lost most of what was left of its colonial  empire by the end of the century.  But today, London feels like it is booming. The UK escaped much of the financial turbulence that mainland Europe is still trying to recover from and few western cities have grown and thrived the way London has this century.  Newly built modern skyscrapers with names like the Gerkin, the Wakie-Talkie, and the Shard now dot a once dreary skyline.  And investments in mass transit have led to the creation of entirely new tube lines pulling the heart of the city to the east.
London is split mostly by the Thames river. Mostly all of the major sites and better known neighborhoods are on the north side of the river. Two areas make up the center of London; first is the actual City of London which is the bustling business district and the other is the City of Westminster with its famous abbey, Buckingham Palace, and Trafalger square. To the east a whole new city is being reclaimed from once forgotten working class neighborhoods like Shoreditch and Whitechapel and the area around the south bank of London Bridge called Southwark.
Accessibility
Every international airport has a direct flight to London. Most have several flights per day. London's Heathrow Airport is one of the world's major travel hubs, you can get a direct flight from here to almost anywhere on earth. With an abundance of flights, ticket prices tend to be cheaper than many other European cities.
London is absolutely one of the those places you should see once as a tourist and at least once more as a local. London has so many sights you could easily spend an entire week here. But it also makes for a great long weekend even with as little as two nights. Flight time from the east coast of America is under 6hrs. One October we flew over on a Friday night, organized a historical pub crawl from first serve to last call on Saturday, had some authentic curry for lunch on Sunday, and flew home that evening. More on that later but the option for a late afternoon flight back to the U.S. makes it much easier to maximize your time here.
London has four airports. The best known is Heathrow which is west of the city. Heathrow is well connected to the city via tube, bus, taxi, and express train via national rail. Tube to the center of London is ~1hr. Taxi's and buses can be just as long. Traffic here can be awful. The express train or Heathrow Connect is a mere 15 minutes but the only stop is Paddington station, which probably means you'll need a taxi or tube to your final destination. If you do take the Heathrow Express reserve and book your tickets online  at least 90 days in advance to save 75% of a very overpriced train ticket.
Gatwick is another larger international airport. It's south of London and connected via taxi, national rail, and bus. No tube. The national rail is only a 30 minute ride from London Bridge station. Gatwick is arguably preferable to Heathrow but doesn't have nearly as many flights.
London City Airport is new. It's in the far east of the city, even further east than the new business district of Canary Wharf. It is however, connected to the overground DLR train line, which is technically part of the tube system. It's the best connected airport but few international flights land here. There is one from JFK.
The last airport, to the north, is Luton Airport which is about an hours drive north of the city. The only connection is road. This airport serves budget carriers and it's unlikely you'll fly in here if you're coming from the U.S. There is a new business-class-only airline, La Compagnie, that flies here from Newark.
The tube will probably be your primary method of mass transit around this sprawling city, although those famous red double-decker buses are often better for short rides. You'll also find a network of ferries and overground trains. And if you need to get someplace real quick, grab a taxi driven by a super knowledgeable cabbie.
The tube, double decker buses, Thames Clipper ferry, and overland trains are all part of the same transportation system. Buying individual tickets for each ride is expensive and time consuming. Your two options are the Oyster Card and the Travel Card (1 or 3 days). Oyster cards are what the locals use, they look like credit cards. When entering the tube you tap the card on an electronic meter and then tap it again when you leave. The cost of each ride is determined by the distance traveled. Adding value or "topping up" is done easily with cash at machines in every station. A travel card is similar but costs a fixed amount and lasts for a specific period of time. A lot of people will tell you for a short term visit get the travel card but it's your call. We've always had oyster cards because they are good for five years without being used which means the next time you come back you can immediately get on the tube rather than wait in the often long ticket lines at the airport.
When we went
We've been there for every season. Early summer and fall are best.
Here's our "How-to guide to London."
and HERE'S OUR Guide to the best side trips from London
What to do in London
The first time you come here you're going to see the sights, or at least a few of them.  There's Westminster Abby, Buckingham palace (and its changing of the guard), the Tower of London, the British Museum, National Gallery, Trafalgar Square, and of course "look kids! Big Ben, Parliament!"
If you're coming for the first time we would suggest at least 3 nights and 3 days. There is so much to see here that anything less might leave you feeling as though you've only scratched the surface. The things most first timers want to see are in the City of Westminster and along the north bank of Thames in the City of London.
Here's our suggested "Intro to London" itinerary:
Arrival on day 1, presumably on a red eye. Get into the city and have lunch. Coffee for dessert. Today your goal should be one major sight; Tower of London, Westminster Abby, or the British Museum. We'd go with the Tower because a lot of it is outside and it provides a good look at the early history of London. It's located at the eastern edge of the City of London, also near Tower Bridge and London Bridge. Expect to stay a couple hours at least. When you're finished learning about the medieval past of England stroll along the Thames River. This is a good time to admire Tower Bridge too. The bridge to the west is the more famous London Bridge. Cross to the south bank there and you'll find numerous pubs along the water, with views back to Westminster and The City. Unwind here with a pint or two and plot out tomorrow.
Day 2. Hopefully you're rested which is good because today should be a museum day. Start by examining one of the best collections of ancient artifacts anywhere in the world at the British Museum. You could spend a day here but plan on at least two hours. The Greek stuff is our favorite, particularly if you've ever been to Athens. Outside the museum, on Great Russell Street are shops catering to tourists, including pubs that have decent English food. The prices might be a little higher but it is convenient and fried fish is hard to screw up. If you're also going to see the National Gallery and/or Portrait gallery in the afternoon then you can walk there. The neighborhoods of Soho and Convent Garden are on the way. Take some time to explore at least one, maybe even do some shopping or find a place there for lunch. If you haven't had an Indian meal yet, do that tonight. Head over to Brick Lane in the east and enjoy. Your stomach will thank you. Afterwards check out the east end's pub scene. For a historical pub or into Jack the Ripper, check out Ten Bells pub.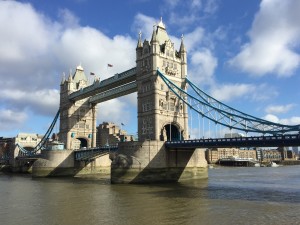 Day 3. Go for another museum. Imperial War Museum, Tate Modern, British Library, Churchill War Rooms, Tate Britain, The Portrait Gallery, Natural History Museum, etc. Then over to Knightsbridge so you can get a glimpse of Buckingham Palace and wander through Harrods. The food court has some good (though overpriced) lunch options. St. Paul's Cathedral is a good stop for the view from the dome and climbing all those steps helps burn off the beer consumption. There is a big overpriced ferris wheel called the London Eye. We've never been on it. Never had the desire either. This day could also be good for a day trip (Windsor if you're really into the royal family or Greenwich if you want to see a suburban version of London or Naval Museum).
Day 4. If you're leaving today hopefully have have an afternoon flight because you still haven't seen Westminster Abby, which makes for a grand and memorable send off from London.
With more time or on a second trip visit those sights you missed and spend time exploring new neighborhoods. Do a pub crawl (more on that below), eat your way through Borough Food Market, spend an afternoon eating oysters and drinking pints, watch a soccer match, take a ferry down the Thames, or rent a bike and explore the city's' many parks. Note – London does have a bike share program which is easy to use but bike paths around the city are not always well marked or separated from the street.
London has so many unique and interesting neighborhoods that you could spend you're entire trip wondering from one to the next. Our favorite area for a home base is Shoreditch. There are numerous well-priced and well-located Airbnb options, easily served by the tube via Liverpool Street station and the Overland rail at Shoreditch High Street. There are endless options of good pubs and local restaurants, and the famous Brick Lane (or "curry lane") is right near by. The area is also known for its weekend street fairs and street art scene (made famous by Banksy).
Whenever we go to London the first thing we do is go buy snacks for the apartment at the city's best food market, Borough Market (near the London Bridge station). From fish to fruits and from cheese to cured meats and even turkish delight, you can find all of it here. Our favorite stop is the famous Neal's Yard Dairy, one of the finest cheesemongers in all of London.  There are also MANY options to eat in (and around) the market.  Lots of stalls sell ready to eat snacks, sandwiches, oysters, coffee, paella, seared scallops, burgers, pasta, etc.
Pub Crawl
 Pubs aren't just a place to get drunk in this city. They are a way of life. No trip here is complete without enjoying a pint. You'll notice that pubs often seem to spill out on to the streets. This is perfectly legal and totally awesome. If a pub is full inside you are more than welcome to enjoy your beer outside. Many times of the year this is actually preferred. Pubs in London come in all shapes and sizes. There are modern pubs with big screen tv's and sleek bars, and historic pubs that were once the haunts of kings, queens, pirates, and statesmen. Nowadays many pubs also serve quality food.
One October we organized a historic pub crawl through London. There is a tube line called the circle line (yellow one) that does a giant loop around the city. Pub crawling along the loop is a great way to see and experience the city. You can stop at various sights in-between, as you'll be passing by several of the must see places.
Here's what we did on our crawl. It started at 11am and ended at 11pm which is their (rather early) last call.
The pubs:
1) The Anchor; London Bridge tube stop. On the south bank of the Thames the Anchor (originally built 1615) has burned down at least twice, the current building is from the 19th century. In 1666 patrons of the bar drank beer and watched as London burned down on the other side of the river. In the 20th century it became a local beer house for dock workers and warehouse men. Located just around the corner is Borough Market, our vote for the world's greatest food market.
2)  Old Thameside Inn; London Bridge tube stop. Just down the water from the Anchor. We liked the river atmosphere so we stuck around for another pint. There is a big old wooden ship  docked outside.
3) Lamb and Flag; Covent Garden tube stop. Sometimes called London's oldest pub. Definitely it's the most photographed. It's on a charming side street in the city center with a little alley running alongside. On the weekends and in the evenings its outside space is always occupied. It's a very authentic feeling English pub.
4) The Salisbury; Leicester Square tube stop. A very ornate pub in the city center. Sipping a pint here you'll feel like a dignified Victorian age Englishman. The meat pies are fantastic! Great place if you're taking a break from the National Gallery, which is down the street in Trafalgar Square.
5) The French House; Leicester Square tube stop. A 20th century looking pub in the famous Soho district. The French House got its name from a Belgian than ran it but it was also frequented by many of the city's prominent French residents, including General Charles de Gaulle. There is a cramped roped off outdoor space but its nice for watching the Soho world go by.
6) The Red Lion; located on Crown Passage, Green Park tube stop. In a hard to find alley this pub may date all the way back to Tudor times. If most of the pubs mentioned here feel like they're from the 18th or 19th century this one makes you feel as though you've gone back much further.
7) Argyll Arms; Oxford Circus tube stop. Amid all the tourist hustle and bustle this pub has been here since the mid-18th century. Ornately decorated this is a decent option for a sit-down meal with your next pint.
8) The Antelope; Sloan Square tube stop. In the early 19th century this area was on the outskirts of London and it was plagued by highway robbers and bandits. Once a country pub this place was their home base, used for celebrating and plotting violent raids.
More pubs we've been to
Grapeshots; An incredibly atmospheric pub located in the pedestrian only stretch of Artillery Lane, just a few minutes walk from the Liverpool Street station. You're allowed to drink outside of pubs in the UK and the little ally outside Grapeshots will make you fell like you're back in Victorian England.
Ye Olde Cheshire Cheese; Blackfriars tube stop. In a dark alley along Fleet street Ye Olde Cheshire Cheese or just "The Cheese" for short will make you feel like you've been reborn in a Dickens novel. The famous writer was both a visitor here and even named it in A Tale of Two Cities.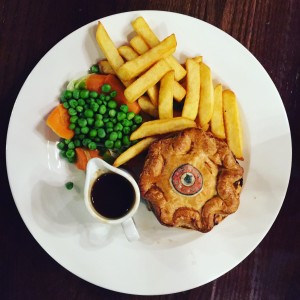 The Jugged Hare; Victoria Station tube stop. Fitting its posh neighborhood this pub was built inside an old bank. It serves great fish and chips and meat pies.
Ten Bells; Liverpool Street Station tube stop. In east London across from the overrated Spitalfields market this was the area that Jack the Ripper once terrorized.
The Captain Kidd; Awesome old pub located along the Thames just a couple minutes walk south-west of the Wapping overground station. The area in front used to be called "Execution Dock". You can probably guess why.
Walking distance from The Captain Kidd is another excellent old pub, The Prospect of Whitby, from the 16th Century. It was once the hangout of thieves, pirates, and smugglers. Today it has a charming beer garden with a view of the Thames.
Bunches of Grapes; Just outside London Bridge tube station, across the street from Borough Market. Nice little place with a local feel.
The Trafalgar Tavern and The Cutty Sark Tavern; down the river, east of London in Greenwich. These two great riverside pubs are within walking distance in Greenwich. If you do a half-day trip here you should grab a pint or lunch in one (or both of them). More on the Greenwich half-day trip below. Greenwich is accessible by ferry and train. It's a suburb of London and these two pubs have a more suburban, less urban, feel to them.
Museums and sights in London
Westminster Abby; Westminster tube stop. If you're going to just one sight in London it should be Westminster. Home to royal weddings and funerals for over one thousand years this is the finest church in the English speaking world. The pricy admission ticket includes a great audio guide, narrated by British celebrities (woo-hoo!).  Skip the queue by purchasing your tickets ahead of time online and reserve a time.
The Tower of London; Tower Hill tube stop. After William the Conqueror led the successful Norman invasion of England he built this grand stone castle to help keep his new subjects inline. Today it's home to the British Crown Jewels, a fabulous armory museum, and legendary tales of London's past. Buy tickets online to avoid the crowds.
The British Museum; Tottenham Court, Holborn, or Russell Square tube stops. When Britain ruled the world some of its more adventurous citizens traveled the world collecting and preserving historical artifacts. Or they pillaged and plundered treasures from far away lands and had no business doing so…it really depends on which side you're on. Either way those important pieces of ancient history from Greece, Egypt, Assyria and more are on display here. The museum is free and always crowded but still a must-see.
The National Gallery; Charing Cross tube stop. A collection of European paintings fitting of the  empire's once lofty status. Van Gogh, Rembrandt, Botticelli, and so many more fill the halls of this museum right in Trafalgar Square. Another great free London sight. Make sure to linger in the square outside and check out Nelson's column, a monument dedicated to the man who finally stopped Napoleon.
The National Portrait Gallery; Just behind The National Gallery. What's so interesting about a museum filled with famous English people's portraits? I don't know, it just is. This is one of those museums you think you'll breeze through but probably won't. Each portrait is accompanied by a brief biography.
Imperial War Museum; Elephant and Castle or Lambeth North tube stop. This is one of the few sights on the south side of the Thames. It's also one of the places you could very well end up spending significantly more time than you originally planned. England has had a long and bloody history and this museum does a great job showing it off. The country played a big role in both the World Wars and not surprisingly much of what is on display is from the 20th century.
Churchill Museum and Cabinet War Rooms; Westminster tube stop. In WWII England's geography prevented the Nazi's from marching in so the Germans spent 4 years attacking from above. During the Battle of Britain, London was under constant threat of nightly Nazi bombing raids. Entire neighborhoods were destroyed, children went shipped out to the countryside, and those that remained lived in the tube stations. Winston Churchill helped guide the country through to the end of the war from this command center.
HMS Belfast; It's the giant Cruiser parked in the Thames (near London Bridge). You can't miss it. If you haven't gotten your fill of WW2 yet then come climb aboard what was one of the UK's most advanced naval ships at the outbreak of the second world war.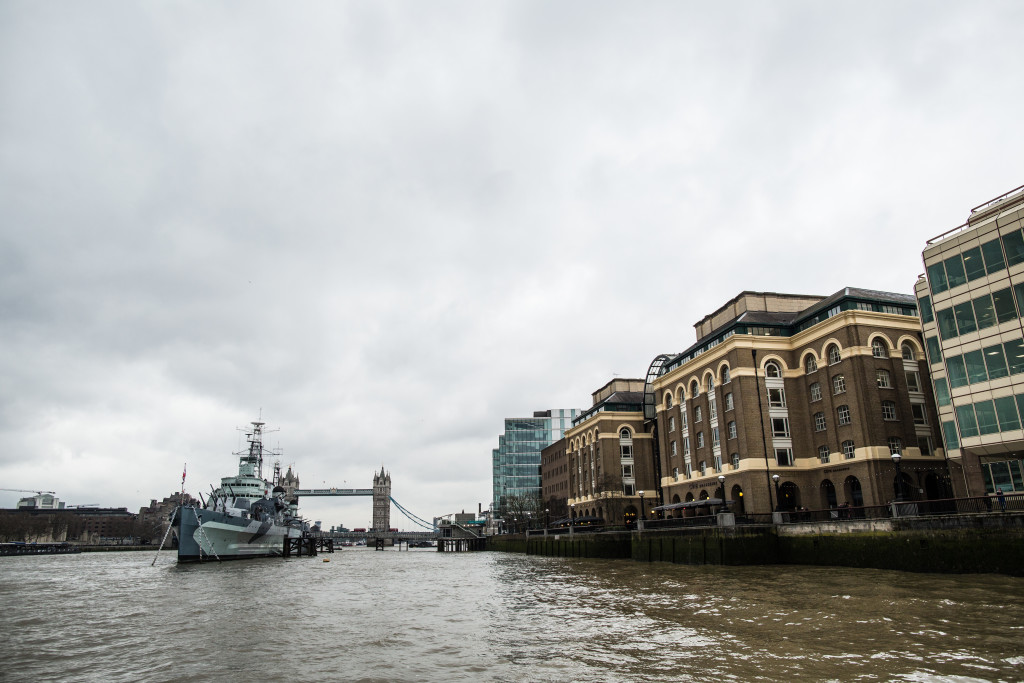 St. Paul's Cathedral; St Paul's tube stop. Built after the great fire of 1666 this massive cathedral somehow survived the Nazi bombing during the Battle of Britain in WWII. It was built by Christopher Wren and offers a great view of London from its dome.
Tate Modern; On the other side of the Thames from St. Paul's there is a delightful pedestrian bridge that takes you right to the entrance. Here you'll find Britain's finest collection of modern art including Picasso, Dali, and Warhol…and probably some odd exhibition that will leave you wondering if you really actually understand modern art.
Apsley House; The grand home of the Duke of Wellington. After defeating Napoleon at the battle of Waterloo the Duke became one of the most famous men in the world. Royalty from around Europe showered him with gifts, much of it art, which is on display here. The house is only open from 10-4 on weekends but it's an interesting look at an exquisite  mansion from a bygone age.
Museum of the Docklands; Unless you're here for business the Docklands museum is, in our opinion, the only excuse to visit Canary Wharf. This fairly new museum does a good job showing how the east end of London was transformed from a crumbing Victorian age industrial zone to a shiny modern business district. There's even a small recreated neighborhood. Both the tube and DLR have stops nearby but the thames clipper ferry is the most scenic route.
Parliament, Big Ben, the London Eye. All of these are nice to look at but need not be visited unless you're really into clocks, government or ferris wheels. London isn't really known for its skyline which is why we never really understood why people want to pay so much to see it. Buckingham Palace is another visual only site. There are tours and certain times of the year but we've never gone. There is the changing of the guard, which happens at 11:30am daily from May to August and every other day after that.
Another way to get great views of the city, is to go to Primrose Hill, just north of Regents Park. The closest station is the Chalk Farm tube stop.  There is the actually Primrose Hill that gives way to vast views of the city but also the immediate neighborhood, home to posh and prominent Londoners.  While you're there, take a stroll along the canal through Regent's Park (also a great place to go running).
Half Day Trips
The three easiest are Windsor, Greenwich, and Brighton.
The grand city of Greenwich is about one hour away via ferry, down the Thames. There are also tube and rail options which are faster but not quite as scenic. Take the ferry there and the train back. Greenwich is England's maritime capital and a chosen home to some of its Tudor kings. Here you'll find the Old Royal Naval College, an observatory, England's Maritime Museum, and a China tea clipper called the Cutty Sark.  Much of the city was built by Inigo Jones and Christopher Wren.  Be sure to set you clock to Greenwich Mean Time!
About 40 minutes west by train is the town of Windsor, home to Windsor Palace. This is the primary home of her royal majesty but you can still go inside and take a tour.  She's home when the flag is up.
And finally there is Brighton, London's Victorian age Coney Island. It's about an hour south of London Bridge station via the National Rail. It's called London-by-the-Sea; technically it's the  English Channel. The town is actually somewhat charming. It feels quite trendy with lots of pedestrian only streets, outdoor flea markets, and coffee shops on every block (we went to Silo). Keep walking towards the water and eventually you'll see Brighton Pier. Once the playground of royalty but now a hubbub of carnival games and fish and chips shops.
So what is she the queen of anyway? There is "England", "Britain", and the "United Kingdom". Britain is the name of the island. England is the country that makes up the south part of the island. Scotland is to the north and Wales is to the west. "Great Britain" is the political union of those three countries. The United Kingdom includes Northern Ireland.
dining
St. John's Bread and Wine (94-96 Commercial St) is our favorite restaurant in London. Tube stop is Liverpool Street Station or Shoreditch High Street. This place serves up a multitude of unique dishes that are easy to share. It's known for its head to tail menu, meaning they use every part of the animal….every part. Great for brunch, lunch, or dinner. I can't think of a bad things we've had here, from roasted artichokes to mutton with anchovies, to sweat breads and bacon. In the morning they serve a simple breakfast menu. The star attraction is a bacon sandwich and it is out of this world. It's two thick pieces of bread smothering a stack of English bacon that's been cured in brine before it's fried.
Poppies Fish and Chips (6-8 Hanbury St); right up the street from St. Johns. It looks like a 1950's diner and serves up fish and chips as good as any you'll find anywhere in London.
Brick Lane is the street in Shoreditch some say is responsible for initially introducing curry to the western world. Also know as "curry row" its touristy but a must stop if you like Indian food. That's saying a lot around here because England's national dish isn't meat pies or fish and chips. It's curry. We've been to both Aladdin and Sheba. Don't come to this area expecting innovative and new cuisine. These places mostly do traditional, home-style Indian dishes. Many of the restaurants on this street are quite well reviewed and well regarded. Stroll down and pop in the one you like best. Most of the restaurants here have a casual atmosphere.
South of Brick Lane, in the area of Whitechapel, you can find Tayyabs (83-89 Fieldgate St). You'll also find it in every London food blog or hear about it any time someone mentions Indian food in London. The spicy lamb chops really are great. And it's BYOB! Make a reservation or be prepared to wait a very very long time. This place is not romantic. But the food is amazing.
Dishoom (7 Boundary St); A little bit Iranian and a little bit Indian but a whole lot of delicious. There is one in Convent Garden, one just north of the Shoreditch Hughstreet station and one near Kings Cross Station. The menu features things like spicy lime pork chops, slow cooked biryani, and a black lentil dish that's the specialty of the house. This was one of the best meals we've had in London. Be prepared to wait though as they don't take reservations. We went on a Monday night at 8pm and waited about 60 minutes. Luckily there is a bar with a great cocktail selection.
E. Pellicci (332 Bethnal Green Rd). A hole in the wall cafe that looks like it is from another era. This is a great place to sample a classic English breakfast. Yes, it's Italians serving English food but they most certainly know what they are doing, trust me. And the coffee is much better too! E Pellicci is located on Bethnal Green Road, just east of the tube station of the same name.
The Hawksmoor (10 Basinghall St), A mini steakhouse chain scattered around London, this place gets our vote for best English Breakfast. Period. The black pudding will change your view of the world.  The one we went to was an old guildhall.
Clove Club; (380 Old St/ Shoreditch Town Hall) Shoredtich High Street Overground rail stop. A new trendy spot that was originally supposed to be a pop-up restaurant in an old bank building. They serve innovative cuisine and recently received a Michelin star.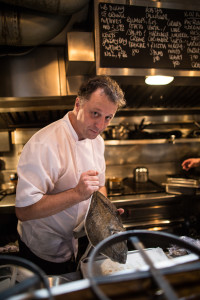 Wright Brothers Oysters; there are a couple locations around the city including one in Soho, one is Borough Market, and one in Spitalfields Market. We went to the one in Spitalfields for happy hour. They had a small but delicious selection of oysters from England, Ireland, and France. During happy hour some cost only £1. Good wine selection too. We also had Saturday brunch at the one in Borough Market — complete with a selection of oysters and a fish pie.
Nude Espresso; (26 Hanbury St) down the street from Poppies on Hanbury St. A great trendy coffee cafe that will  make you feel like a local.  They roast their own beans and it smells terrific.
Albion; (2-4 Boundary St). A small shop, British cafe and bakery just north of the Shoreditch High Street station and across the street from Dishoom. Great outdoor seating for the slow enjoyment of a morning cappuccino.
Gentlemen Baristas; (63 Union St.) Great little place just a few minutes walk from Borough Market. One of the better flat whites we have had on our coffee ventures through London.
Monmouth coffee; (2 Park St.) There are few around the city but the one in Borough Market makes for a great place to grab a flat white before strolling through the market.
Sweetings; (39 Queen Victoria St.) Bank or Mansion Street tube stops. A fabulous fish restaurant in The City catering mostly to a business crowd. They are only open for lunch during the week. Still, this is the best spot for fish in London. Try the Dover Sole.
Nando's; (you don't have to walk far to find one) It's not hard to find a Nando's in London. Walk almost anywhere and you're bound to pass one eventually. By way of Portugal, this chicken chain was originally South African and opened up here to serve the expat community. Needless to say it's been a hit. It's a counter service restaurant and makes for a good budget meal if you're in the mood for some delicious roast chicken. Their peri-peri African spice sauce is quite tasty.
Khan's of Kensington; (3 Harrington Rd) South Kensington tube station. A local favorite for good Indian in one of the city's most posh neighborhoods.
Harrod's (87-135 Brompton Rd.) A food court is really nice to explore and great for grabbing a quick, cheap, and delicious snack. Knightsbridge tube stop.
Amaya; (Halkin Arcade, Motcomb St) Knightsbridge tube stop. A Michelin starred Indian Restaurant. If Bricklane serves "homestyle" Indian food, then this is the exact opposite of that.
Roast Located in the Floral Hall on Stoney St in Borough Market; London Bridge tube stop. Perched above the food market stalls this is a great spot for your morning brunch. In addition to their Sunday Roast, they serve a delicious english breakfast and just about anything else that's fresh from the market below.
We only ate there once but Masala Zone (48 Floral St) seemed like a simple and un-intimidating local Indian chain. If you can't already tell Indian makes up a significant portion of our diets in London.
Bar Italia; (22 Frith St) Located in the heart of SoHo. This place will cure your caffeine need (or late night pizza/pastry desires) and is open from 7am until 5am.
Neal's Yard Dairy; (6 Park St) near Borough Market. Best cheesemonger in London.
Accommodations
London is a great city for Airbnb.  There are an abundance of apartments in every neighborhood and prices are less than what you would find at a hotel.  We've stayed at these two apartments  in the Shoreditch district:  2 Bedroom on Commercial St and 1 Bedroom on Hanbury St.  The Mrs. also stayed at an apartment in Soho with a friend — Large double bedroom with private bath.
In the past we've opted for boutique hotels in the posh neighborhood of Belgravia. It's quiet, convenient and its Georgian architecture looks very much like your stereotypical London neighborhood. We've stayed at the Luna Simone Hotel and The Lime Tree Hotel.
Elsewhere in the city there is no shortage of high-end modern business class hotels.  if you have reward points, this could be a good place to use them. Last time we stayed at the Shangri-La in the Shard. The views were amazing and Amex had a stay three nights pay for two that made it quite affordable. The hotel is in the Shard, which is above London Bridge station. Biggest plus to staying in this area is the easy access to Borough Market.